Palestine
Another former 'israeli' politician indicted for 'spying for Iran'
A former Israeli politician and current billionaire has been indicted on charges brought against him by the regime's internal spy service Shin Bet of involvement in alleged espionage activity in favor of Iran.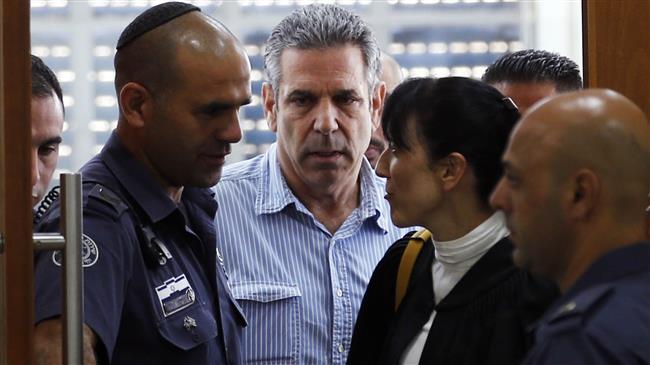 The Times of Israel, identified the convict as Businessman Yaqoub Abu al-Qia'an. The person in question is said to be linked to former Israeli foreign minister Moshe Yaalon's Telem Party, and once ran for joining the Knesset (parliament) on the right-wing party's list.
The conviction was issued by the Southern District Court in the city of Beersheba that lies in the central part of the occupied territories on Monday.
Qia'an, who also used to be a chief campaigner in favor of the Knesset's Ra'am Party, was served with the indictment for "providing information to Iranian intelligence via a contact in Lebanon," the paper wrote.
Until earlier, the case used to be under a gag order, previous reports only identifying Qia'an as "an Israeli citizen," who had committed "serious security offenses."
Israel's Channel 12 alleged that he had provided information to a Lebanon-based middleman about the movements of Benny Gantz, who is currently the regime's minister for military affairs.
"As part of these contacts, Abu al-Qia'an provided updates of what was going on in Israel," Shin Bet said.
The spying service alleged that it had come by the findings during a campaign it has been running over "the recent years."
The campaign, it claimed, had been focused on alleged efforts by Iran and the Lebanese resistance movement of Hezbollah to obtain information "in order to attack senior Israeli figures" in the regime's military apparatus.
Al-Qia'an, who was arrested on June 10 and held in custody for three weeks without being able to seek legal representation, has denied the charges.
So have his lawyers, who noted that he has been released from custody, saying this itself proved his innocence.
Iranian authorities and Hezbollah have not commented on the claims so far.
This is not the first time a former Israeli politician is being indicted by the regime for alleged espionage activity in favor of the Islamic Republic.
In 2018, Shin Bet laid its fingers on ex-Israeli energy minister Gonen Segev, who was later indicted on charges of serious espionage and transfer of information to "the enemy."
A year later, Segev agreed to plead guilty to reduced charges and serve a prison term of over a decade.
The regime, itself, has recruited all of its capacity for espionage activities to target the Islamic Republic, with its main spy agency Mossad being assigned the biggest role in the campaign.
In the past, the regime has assassinated at least seven Iranian nuclear scientists on intelligence relayed to it by the agency.
Tel Aviv has also been engaged in conducting several sabotage activities targeting Iran's nuclear energy program.
Its attempts have, however, not only never made Tehran stop exercising its right to developing peaceful nuclear technology, but has also prompted the country to emerge even more victorious in the area after each sabotage attempt.