Syria
Another Major Blow to ISIL; Syrian Army Takes Two Towns in Homs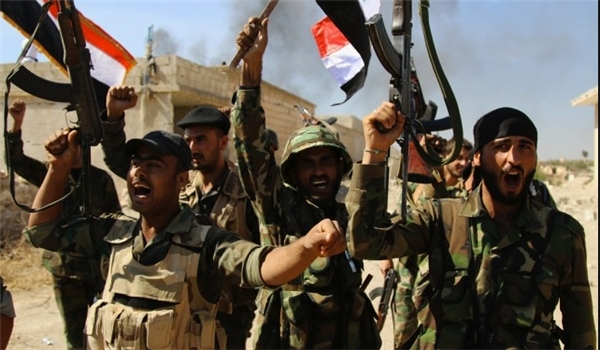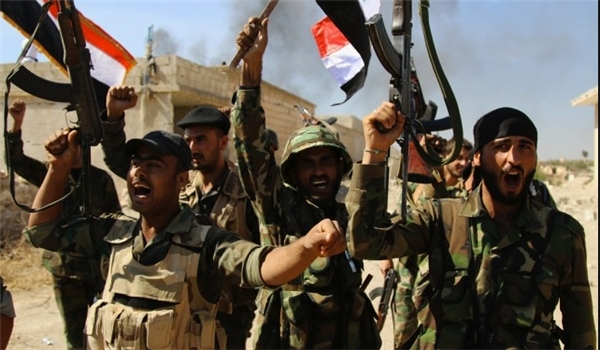 The Syrian Army announced minutes ago that its soldiers alongside the popular forces have pushed back the ISIL terrorists from the two key towns of Maheen and Hawareen in the Central Homs province and restored security to the towns and their surroundings.
"After hours of a fierce battle on the ground and heavy bombing of the ISIL strongholds by the Syrian warplanes, the Syrian government forces inflicted another defeat on the terrorist group and retook full control over Maheen," the army said.
"Maheen has been liberated from the ISIL. Maheen and the neighboring town of Hawareen have been liberated from ISIL terrorists completely," the army added.
"It is expected that the Syrian government forces will continue their offensive to the town of Quaryatayn over 10km to the East," the army said.
Army announced earlier today that its troops alongside the country's popular forces continued to push back the ISIL from nearby battlefields of Maheen town and regained the strategic Maheen Mountains after hours of heavy clashes.
"The Syrian army and the National Defense Forces (NDF) retook full control over Jabal Maheen (Maheen Mountains) after an intense battle this morning with the ISIL," the army announced.
"Jabal Maheen overlooks the strategic town of Maheen and it is one of the most important sites along the Maheen-Sadad Road that was under the ISIL control last week," the army added.
"With Jabal Maheen under their control, the Syrian army is now at the Northern gates of the town; this leaves ISIL in a bad position because the pro-government forces have the high ground," the army pointed our.