Middle East
Palestine
Another Zionist Regime Drone Downed in Southern Lebanon
Terror regime's unmanned aerial vehicle has been shot down while flying over Southern Lebanon, the fourth unmanned aerial vehicle the Tel Aviv regime has lost over the recent months in Lebanon.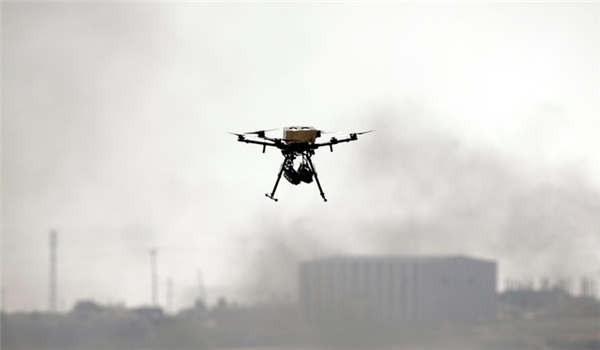 Using a hunting rifle, a citizen had shot down the Israeli drone over Fatima Gate in the village of Kfarkela, Lebanon's official National News Agency (NNA) reported on Wednesday. However, Lebanese broadcaster MTV announced that the Hezbollah resistance movement had shot it down.
The zionist Army has confirmed that it had lost a small surveillance drone on the Lebanese territory during what it called a "security operation" in the area.
In late August, two Israeli drones — which Hezbollah announced were on a bombing mission — crashed in the resistance group's stronghold in the South of the Lebanese capital.
Beirut had strongly condemned the incursion by Tel Aviv regime, promising devastating retaliation if the Israeli violence continues.
The secretary general of the Lebanese Hezbollah resistance movement stated that fighters from the movement will counter any further violation of the Lebanese airspace by Israeli unmanned aerial vehicles, warning the Tel Aviv regime to immediately cease such breaches.
"Hezbollah will endeavor to down all Israeli drones, which may violate Lebanon's airspace," Seyed Hassan Nasrallah had noted.
Back in early-September, Hezbollah shot down an Israeli military drone outside the Southern town of Ramyah after the group vowed that Israel will no longer be allowed to violate Lebanon's airspace with impunity.
In mid-September, Palestinian resistance forces had shot down another Israeli drone in the Gaza Strip.