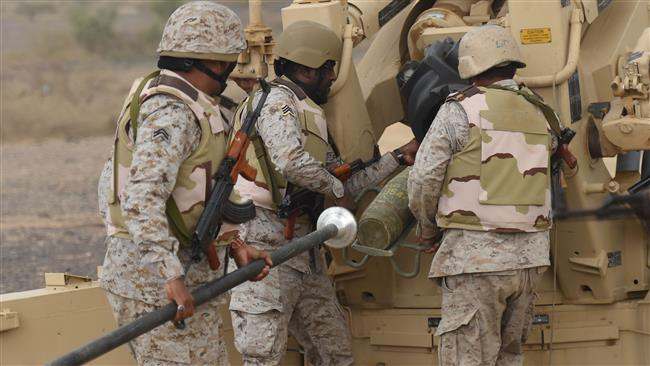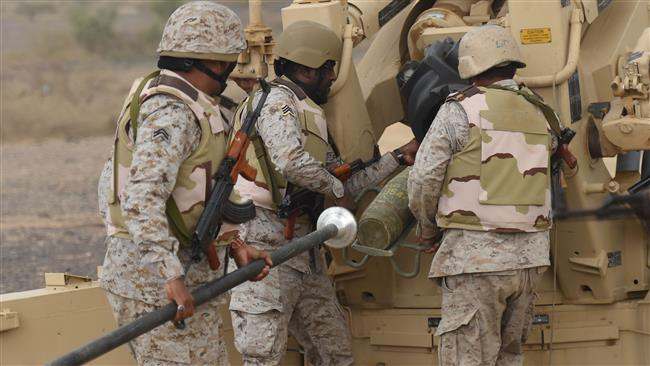 A Saudi soldier has been killed and another wounded in a gunfight along the kingdom's southern border with Yemen, a security source in Riyadh says.
The official who spoke on condition of anonymity on Tuesday, however, did not give further details about where or when the shootout took place.
This is the eighth Saudi soldier killed along the border with Yemen since Riyadh began its aggression against the impoverished country in late March.
Saudi Arabia launched its aerial attacks on Yemen on March 26 – without a United Nations mandate – in a bid to restore power to the country's fugitive former president Abd Rabbuh Mansur Hadi, a close ally of the kingdom, who has fled to Riyadh with members of his government.
The kingdom has largely deployed troops from the National Guard in the regions of Najran and Jizan on the border with Yemen amid its ongoing airstrikes against the Arab country.
Fire and smoke rise after a Saudi airstrike on Sana'a, Yemen, on April 28, 2015. ©AP
The Yemeni army spokesman said on Tuesday that Saudi Arabia has been targeting and destroying his country's infrastructure.
"The infrastructure of Yemen is being destroyed under the bombardment of Saudi fighter jets," Colonel Sharaf Luqman said, adding, however, that Saudi Arabia's relentless aggression will strengthen the Yemenis' determination to respond.
According to the Yemeni army, the country was the target of more than 3,100 airstrikes over the past month.
On Monday, the International Red Cross said the humanitarian situation in Yemen has become catastrophic.
"It was difficult enough before, but now there are just no words for how bad it's gotten," said International Committee of the Red Cross spokeswoman Marie Claire Feghali. "It's a catastrophe, a humanitarian catastrophe."
According to reports, the Saudi military operation has so far claimed the lives of nearly 1,000 people, including children and women.