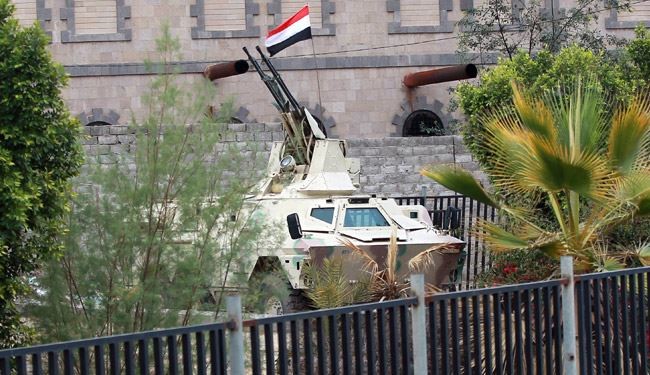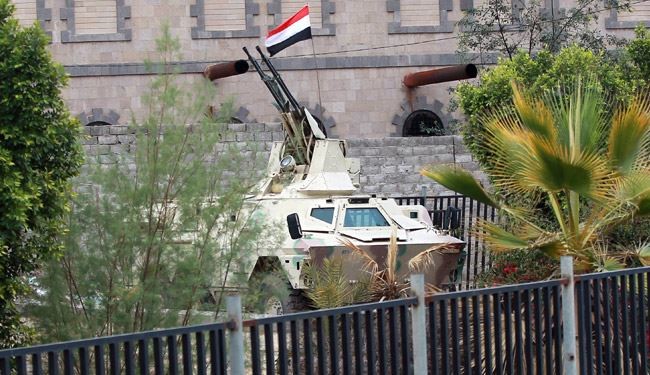 Yemeni Hezbollah Houthi fighters started moving artillery from the Yemeni capital of Sanaa to the Al-Baqaa region close to the territory of Saudi Arabia.
Saudi Arabia is leading the coalition of 10 countries in the region conducting airstrikes in yemen. The strikes started on Wednesday following the request of ousted Yemeni former President Abd Rabbuh Mansur Hadi, Sputnik reports.
Earlier on Saturday it was reported that the coalition carried out airstrikes targeting facilities in the Yemeni capital. But against airstrikes ,Yemen's Houthi made broad gains in the country's south and east on Friday despite a second day of Saudi-led air strikes in Yemen.
Revolutionary Muslim Houthi fighters and allied army units gained their first foothold on Yemen's Arabian Sea coast by seizing the port of Shaqra 100km east of Aden, residents told Reuters.
The advances threaten Hadi's last refuge in Yemen and potentially undermine the air campaign to support him. The spokesman for the Saudi-led operation, Brigadier General Ahmed Asseri, told a news conference in Riyadh that defending the Aden government was the campaign's "main objective".
Mennwhile members of Ansarullah revolutionary movement continue marching against Al-Qaeda and Saudi-backed forces in the Southern parts of Yemen as heavy clashes are underway near Aden Airport, media reports said.
The Ansarullah fighters are close to the town of Beihan in the Eastern parts of Aden.Also fierce clashes erupted between Ansarullah fighters and forces loyal to fugitive Yemeni former President Hadi near Aden airport and also near the building of the Local Council in Khour Maskar, FNA reported.
Hadi escaped Yemen as Saudi Arabia and its allies began launching airstrikes on the Muslim Arab state where the popular Ansarullah movement has ascended to power as a result of the Arab nation's revolution.
At least 40 Yemeni civilians, including children, were killed and tens of other wounded in the Saudi air strike in Sanaa. Also, 15 more people were killed and injured in a second round of massive attacks by the Saudi Arabian fighter jets in the Northwestern Yemeni city of Sa'ada on Friday.
Yemen's al-Massira TV reported that the Saudi air force targeted civilians who were shopping in a market.
On the other hand, a Defense Department official says U.S. forces rescued two Saudi airmen after they ejected from an F-15 fighter jet over waters south of Yemen, where Saudi Arabia is leading airstrikes against Yemen.Also one sudani fighter jet downed in Yemen and its pilot captured.
One drone also was down in Yemen yesterday.