Saudi Arabia
Yemen
Ansarullah artillery fire targets Saudi America bases Dhahran al-Janub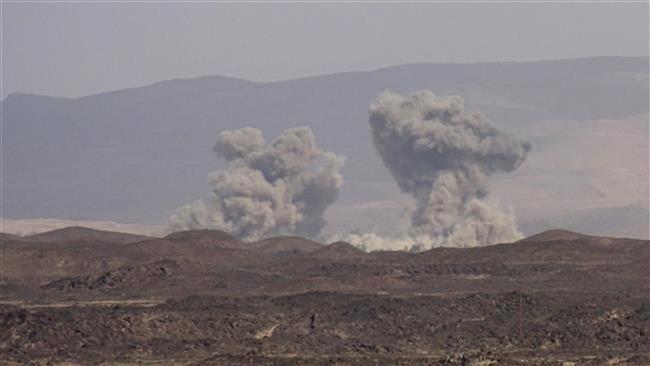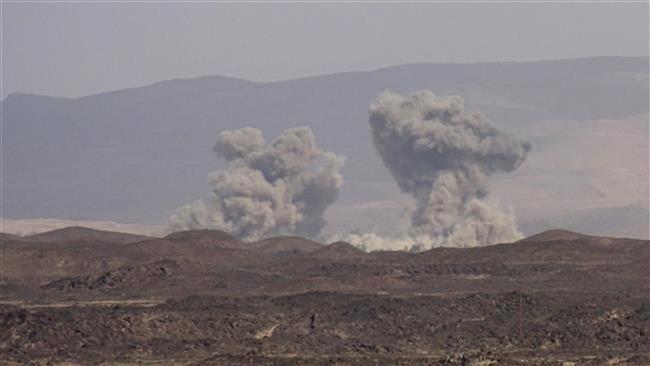 Fighters belonging to Yemen's Ansarullah movement, backed by allied armed forces, have fired artillery shells at Saudi military bases in the southwestern province of Dhahran al-Janub.
As many as 27 rockets and several artillery shells were fired at different military sites in the province in the southwestern region of Asir, al-Masirah TV reported on Thursday.
There has been no immediate report on the number of casualties or the extent of damage caused in the attack.
Reports also said that the Ansarullah fighters targeted several Saudi vehicles in the Borj al-Radif military base in the southwestern city of Jizan. The Saudi soldiers fled the site after the attack.
In a separate development in the city, Yemeni forces targeted a number of Saudi armored vehicles loaded by weapons.
The retaliatory attack by Yemeni forces came after Saudi Arabia bombarded several areas in Yemen.
In one of such attacks, Saudi warplanes launched two airstrikes in the region of Bani Sayyah in the northwestern province of Sa'ada. No report has been released on the casualties or damage caused by the airstrikes.
Saudi warplanes also targeted a market in the western province of Amran, killing at least three people, including a child, and injuring many others.
Meanwhile, Yemeni fighters reportedly made fresh gains against al-Qaeda terrorists in the northern parts of the country. The fighters were said to have liberated a number of areas, including the Aqabah region, from the terrorists in the province of al-Jawf.
In recent weeks, Yemeni forces have stepped up their fight against both Saudi Arabia and al-Qaeda terrorists to bring back peace and security to their country.
In a bid to undermine the Houthi revolutionaries and bring Riyadh's staunch ally, fugitive former President Abd Rabbuh Mansour Hadi, back to power, Saudi Arabia started its military aggression against Yemen on March 26 without a UN mandate. The United Nations says nearly 2,000 people have been killed and 7,330 others injured due to the conflict in Yemen since March 19.