Yemen
Ansarullah expel al-Qaeda terrorists from Yemen's Houta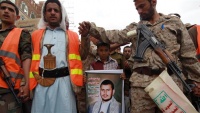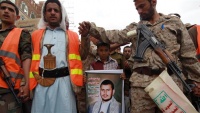 Fighters from the Ansarullah movement have managed to expel al-Qaeda-affiliated terrorists from the al-Houta district in Yemen's southwestern governorate of Lahij.
According to the reports, a number of terrorists were killed during fierce clashes on Wednesday as Ansarullah fighters and Yemen's army forces successfully drove militants out the key city.
Houta is currently under the full control of the Ansarullah, which also controls the capital Sana'a and other major provinces. The revolutionary fighters of Ansarullah movement are pressing ahead with their operations against terrorists despite an ongoing military campaign by Saudi Arabia targeting their positions.
This is the second time the al-Qaeda in the Arabian Peninsula (AQAP) is suffering a defeat in Houta, a provincial capital with a population of tens of thousands. Terrorists captured the town in late March, but it fell under the control of Yemen's army in a matter of hours.
Houta is about 30 km from the southern port city of Aden, where clashes are ongoing between Ansarullah fighters and terrorists.
AQAP militants and other terrorist groups enjoy the support of Saudi Arabia as numerous reports show Saudi warplanes have airdropped arms and ammunition to the areas under the terrorists' control.