Saudi Arabia
Yemen
Ansarullah Fires Artillery Shells at Saudi Bases in Dhahran Al-Janub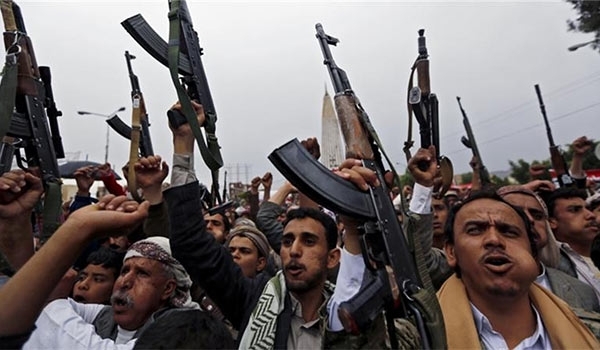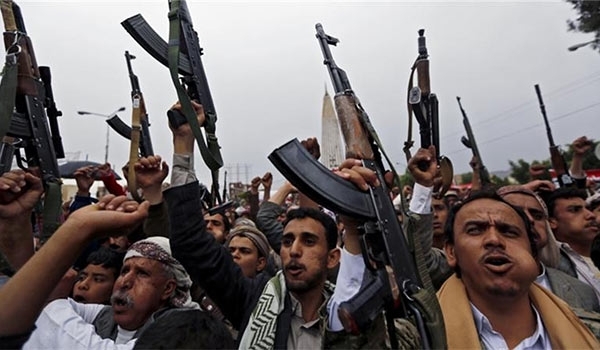 Yemen's Ansarullah movement fired artillery shells at Saudi military bases in the province of Dhahran al-Janub (Southern Dhahran).
As many as 27 rockets and several artillery shells were fired at different military sites in the province in the Southwestern region of Asir, al-Masirah TV reported.
There has been no immediate report on the number of casualties or the extent of the damage caused in the attack.
Reports also said that the Ansarullah fighters targeted several Saudi vehicles in the Borj al-Radif military base in the Southwestern city of Jizan. The Saudi soldiers fled the site after the attack.
In a separate development in the city, Yemeni forces targeted a number of Saudi armored vehicles loaded by weapons.
The retaliatory attacks by Yemeni forces started after Saudi Arabia bombarded several areas in Yemen.
In one of such attacks, Saudi warplanes launched two airstrikes in the region of Bani Sayyah in the Northwestern province of Sa'ada.
Saudi warplanes also targeted a market in the Western province of Amran, killing at least three people, including a child, and injuring many others.
Meanwhile, Ansarullah fighters reportedly made fresh gains against Al-Qaeda terrorists in the Northern parts of the country. The fighters were said to have liberated a number of areas, including the Aqabah region, from the control of the terrorists in the province of al-Jawf.
Saudi Arabia has been bombing Yemen in the last 78 days to bring its ally, fugitive president Mansour Hadi, back to power.
The airstrikes have so far claimed the lives of more than 4,507 civilians, mostly women and children.
According to a recent report by Freedom House Foundation, most of the victims of the deadly Al Saud campaign are civilians, including a large number of women and children.
Thousands of residential buildings have been destroyed, and hundreds of civil and public facilities reduced to rubble as a result of the bombardments by the Saudi warplanes, the group said.