Yemen
Ansarullah rejects preconditions for resuming peace talks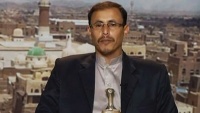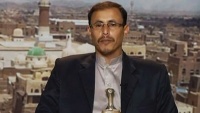 Spokesman of Yemen's Ansarullah Movement Zeifollah al-Shami rejected the conditions set by fugitive Yemeni President Mansour Hadi for the resumption of peace talks.
Al-Shami's remarks came in reaction to the recent statements of Hadi who proposed new conditions for peace talks in Yemen.
Al-Shami said "This movement will take part in the (upcoming) Geneva peace talks without any preconditions."
In relevant remarks in April, a senior member of Ansarullah also rejected the Hadi's conditions for peace talks.
Anatolian news agency quoted Al-Bokhaiti as saying at the time "No one from the camp of the fugitive and ousted Yemeni president (Mansour Hadi) can set conditions for resumption of talks".