Middle East
Saudi Arabia
Yemen
Ansarullah: Saudi to pay heavy price for continuing Yemen war, siege
Yemen's defensive Houthi Ansarullah movement says the Saudi-led coalition will pay dearly for keeping up the war and a siege that it has simultaneously imposed on the impoverished country.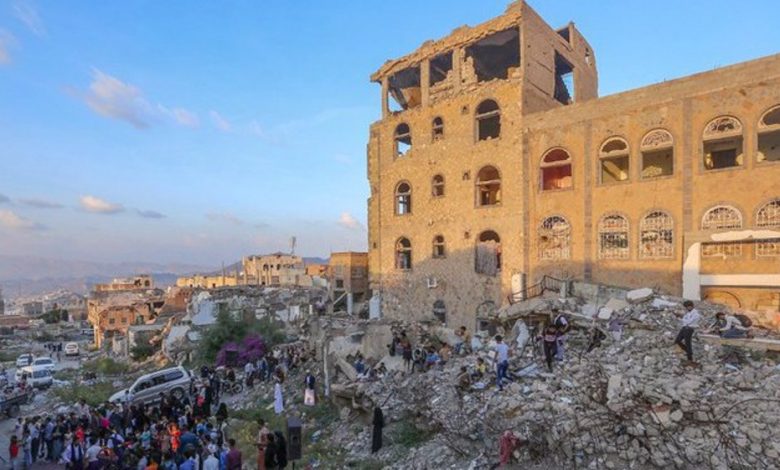 "Invasion of Yemen is a crime. So is the siege of the country. And continuation of these two amounts to a double crime," Houthi spokesman Mohammed Abdul-Salam wrote on Twitter on Saturday.
"And the fact that the criminal coalition is in no hurry to stop its crimes will run up heavy costs for it," added the official, who also heads the Yemeni National Salvation Government's negotiating team.
Saudi Arabia and some of its allies began a campaign of military aggression against Yemen in March 2015 to bring its former pro-Riyadh government back to power.
The aggression that will enter its seventh straight year in two months has also been accompanied with an all-out siege of the Arab world's already poorest nation.
The combined atrocities have killed tens of thousands of Yemenis, displaced millions of others, and turned Yemen into the scene of the world's worst humanitarian crisis.
In a recent interview with the Al Arabiya TV channel, Saudi Foreign Minister Faisal bin Farhan Al Saud alleged that his country was ready to reach a political solution on Yemen.
The minister, however, threw the ball in Ansarullah's court, saying, "The Houthis will facilitate reaching a solution if they decide that the interest of Yemen is the most important."
The movement has denied taking any action other than defending the war-battled nation defense against the heavily-armed coalition.
"The Biden administration will see that we have common goals with regards to the situation in Yemen," sad the Saudi minister, striking a conciliatory tone with the new administration in Washington.
US President Joe Biden, who took over on January 20, had pledged in his campaign to reassess ties with the kingdom, including by calling for an end to the US support for the Yemen war.
The assertion marks a clear departure from that of Biden's predecessor Donald Trump, who provided arms, logistics and political support for the Saudi-led military machine.