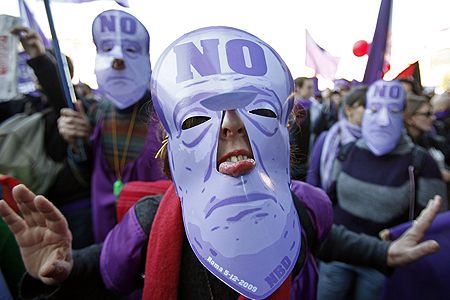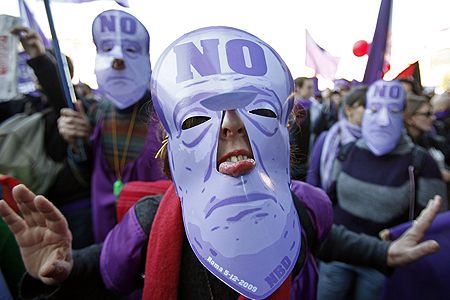 An Italian civil society movement, the Popola Viola, has held a "No Berlusconi Day" rally in the capital of Rome, calling on the prime minister to step down.
Tens of thousands of people marched through the streets of Rome on Saturday, wearing purple clothing and waving signs, calling for the premier's resignation after he survived a confidence vote in the parliament on Wednesday, DPA reported.
The activists blame Berlusconi for manipulating the Italian constitution and parliament by avoiding prosecution for corruption.
The protesters also called for a law to put an end to the Italian prime minister's dominion over the country's news channels, AFP stated.
The coalition staged the protest under the main slogan of "Licenziamolo!" which translates into "Let's Sack Him!"
The first "No Berlusconi Day" took place in December 2009, with approximately 90,000 demonstrators. However, the number of those who attended the Saturday rally was not immediately known.
According to Purple People activists, the movement is not aligned with any particular political party.