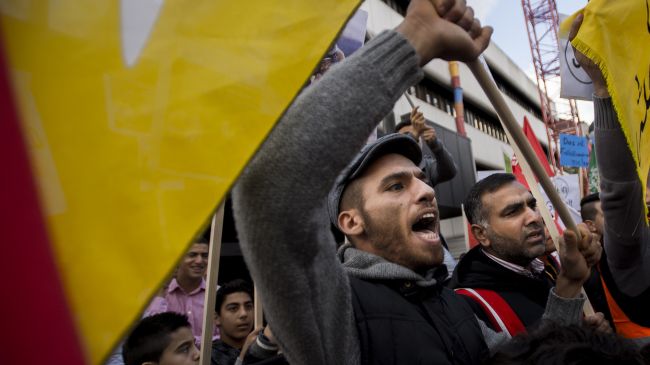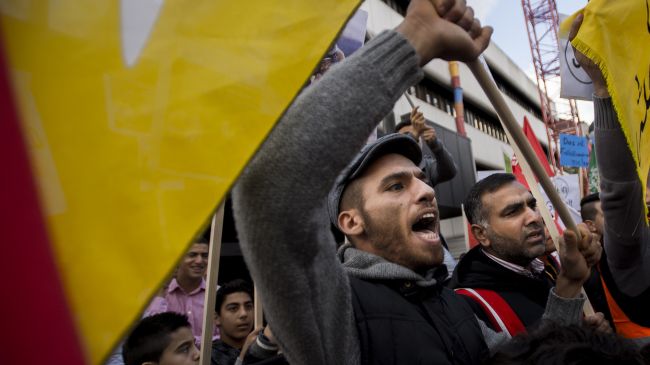 Protests against a recent anti-Islam movie as well as blasphemous cartoons rage on across and beyond the Muslim world, with people calling for the prosecution of the elements behind the blasphemous acts.
Pakistan's major cities, including the capital, Islamabad, and Lahore are still the scene of massive protests against the anti-Islam movie and the cartoons.
In the southwestern city of Quetta, Sargodha city in Punjab Province and Lower Dir in northwestern Khyber Pakhtunkhwa, protesters also chanted slogans against France and the US, calling for the expulsion of the American and French ambassadors from Muslim countries.
In Palestine, protesters staged a festival called the followers of Mohammad (PBUH) in East al-Quds (Jerusalem) hailing the prophet of Islam.
Also in Nigeria, tens of thousands of people staged a protest rally in the country's city of Kano. The crowd of demonstrators stretched several kilometers through the city on Saturday with protesters shouting "death to America, death to Israel and death to the enemies of Islam."
In Germany, protesters in Karlsruhe and Dortmund took to the streets on Saturday to condemn the blasphemy against Prophet Mohammad (PBUH). Similar demonstrations were also held in Freiburg on Friday.
Meanwhile, Muslims in the British capital, London, gathered outside the US embassy to condemn the US-made film and the French cartoons, stating that freedom of speech should not be used as a pretext to insult any religion or faith.
Switzerland and Scandinavia were also the scenes of anti-blasphemy demonstrations with protesters blaming US officials for the public fury sweeping across the world.
The protesters also lashed out at the French government for banning protests against the anti-Islam moves while at the same time allowing the publication of the blasphemous cartoons.
On Saturday, French police arrested at least 21 demonstrators near Place de la Concorde in Paris.
The police were also positioned in several areas of Paris including the Grand Mosque on Trocadero Square, where at least 150 anti-blasphemy demonstrators were arrested on September 16.
Social networks have reportedly called on Muslims in France, home to western Europe's largest Islamic community, to defy the ban and attend a fresh demonstration against the anti-Islam cartoons on Sunday.
On September 11, the US consulate in the Libyan city of Benghazi was attacked. US Ambassador to Libya Christopher Stevens and three other staff members were killed in the incident.
On Wednesday, the French Charlie Hebdo magazine printed cartoons insulting Islam's prophet.