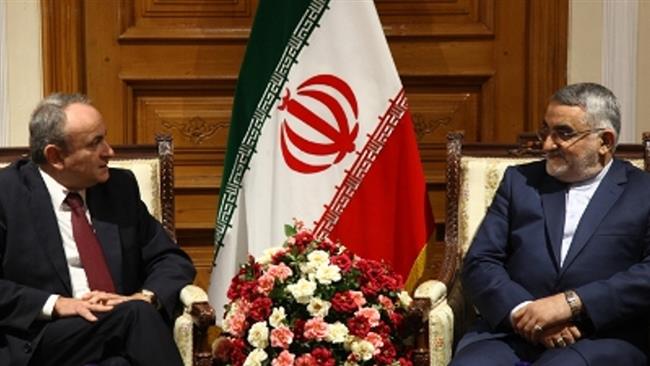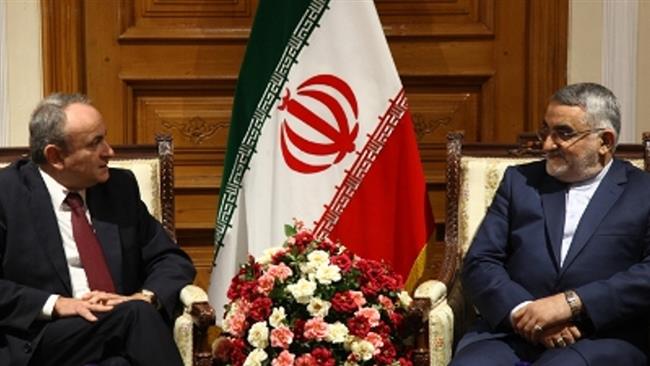 A top Iranian official has lashed out at Washington as well as its European and regional allies for sponsoring terror groups, dismissing the coalition purporting to fight the Takfiri Daesh terrorist group as a "show."
"Continued weapons aid to and training for terrorists have enabled terror groups to grow; and the continuation of this trend poses a grave danger to all world countries," said Alaeddin Boroujerdi, the chairman of the National Security and Foreign Policy Committee of the Iranian Parliament (Majlis) in a meeting with Bulgarian Deputy Foreign Minister Valentin Poriazov in Tehran on Sunday.
The senior parliamentarian decried the policy of categorizing terrorist groups as "good" and "bad," saying, "The language of terrorists is violence, and the nature of all terrorist groups is [one of] killing innocent people."
Foreign-backed militant groups, including Daesh, have been operating in regional countries, mainly Syria and Iraq. The terrorists have been engaged in acts of violence, and committing heinous crimes to expand their sphere of influence and strike terror into the hearts of the people.
Elsewhere in his remarks, Boroujerdi touched upon the relations between Iran and Bulgaria, and highlighted the importance of forging closer cooperation between the two countries on regional and international issues.
Pinpointing the significance of the growing ties between Tehran and Sofia, Boroujerdi said, "There exists proper potential in the political and economic domains, particularly in the field of parliamentary relations, which can be utilized to serve the interests of both nations."
The visiting Bulgarian official, in turn, stressed the pivotal role that Iran plays in regional and international equations. As a key player on the international stage, he said, Iran can play a positive role in countering challenges facing the region.
The Bulgarian diplomat referred to the crises gripping the Middle East and Africa, saying the growth of terror groups such as Daesh will jeopardize the security of all countries. He urged a concerted effort by all countries in the Middle East region and beyond to wipe out terrorist groups.
Concluding his remarks, Poriazov said the promotion of political and parliamentary relations between Iran and Bulgaria could lay the groundwork for boosting reciprocal economic and industrial ties as well.
Poriazov arrived in Tehran heading a political delegation for talks with Iranian officials.