Europe
Anti-gov't rallies held in Italian capital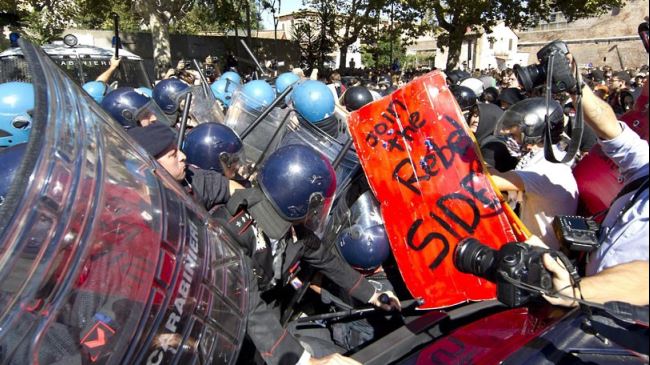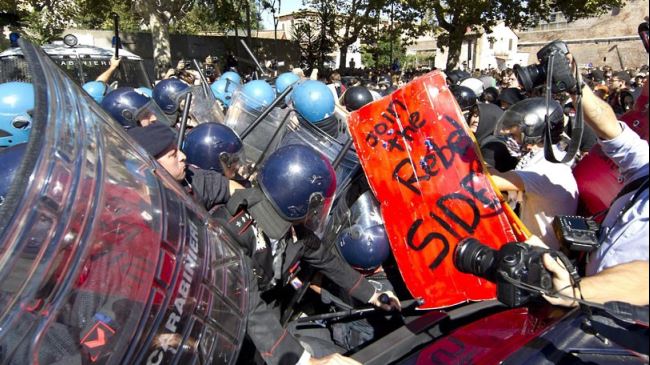 People in Italy have taken to the streets in the capital, Rome, to stage two separate protest rallies against government policies regarding the country's cultural heritage and food market, Press TV reports.
Cultural heritage professionals from across Italy gathered in the central part of the capital on Saturday to hold a protest against the government and its policies on the preservation and promotion of the country's culture.
Archeologists, archivists, librarians, art restorers and historians criticized the last and current Italian governments for their austerity measures and budget cuts with the result that cultural heritage workers in the country are among the lowest paid in Europe.
"Labor must be paid. The government is gradually replacing restorers, librarians and other professionals with volunteers. This is unacceptable with the country's youth unemployment rate at over 43 percent," Guido Cioni, one of the protesters, told Press TV.
Another anti-government demonstration was held a few kilometers away on the same day.
More than 5,000 workers from agri-food sector staged a protest, calling on the government to pay their salaries after a four-month delay and tackle the problem of producing food through undeclared and illegal networks in Italy.
Italians have been staging protests against the high unemployment rate, economic adversity and hardship due to a series of government-imposed austerity packages over the past months.
Italy started to experience recession after its economy contracted by 0.2 percent in the third quarter of 2011 and by 0.7 percent in the year's fourth quarter.