Iran
'Anti-Iran Sanctions 'Challenge for World Economy'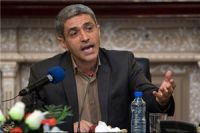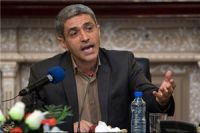 Unilateral sanctions against Iran's oil industry have posed serious challenges to the tenuous global economic recovery and led to scarcity, access difficulty, and lack of transparency in energy markets, Iranian economy minister said.
"I avail the opportunity to mention that the unilateral economic sanctions imposed on Iran, specially in oil and gas sectors have seriously challenged the fragile global economy, and while creating instability and lack of transparency in the markets have made equal and universal access to these vital commodities inefficient," Economy Minister Ali Tayyebnia said in his Friday address to the joint session of the World Bank and the International Monetary Fund.
He also called for consultation of all international stakeholders, including governments, independent scholars and civil societies to help move the global economy out of the existing fragile conditions.
On the economic policies adopted by the new Iranian government, the minister said reducing dependence on oil revenue, and transferring the executive role of the government in carrying out public and infrastructural projects to the private sector have been among fundamental economic reforms set out in the country's strategic plan.
He added that the new government of Iran "will benefit from the precious experience of international institutions, as well as pioneer countries in the implementation process of its reform policies to stabilize economic indices and secure sustainable growth and economic development," adding that Tehran welcomes proposals by international institutions to carry out economic reforms.