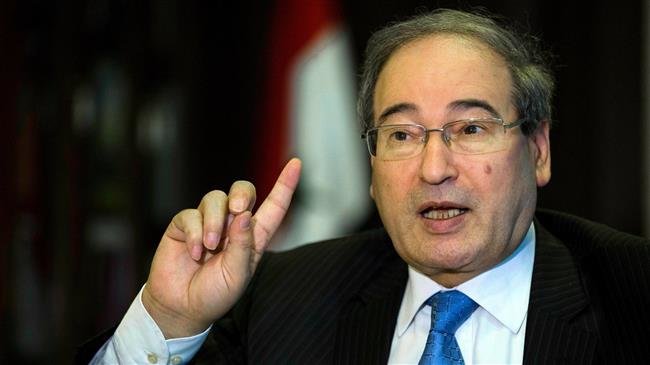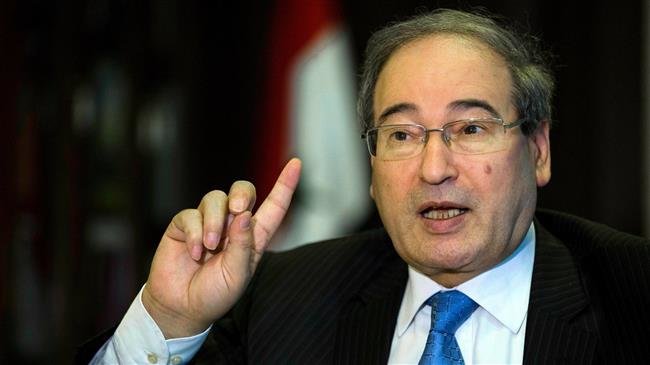 A high-ranking Syrian official says the anti-Israel resistance front has scored outstanding victories, stressing that such triumphs will continue until all of Syria is liberated from the grips of foreign-sponsored Takfiri terrorist groups.
"Syrian diplomacy does not lend itself to interpretations and media reports. It is completely independent," Syrian Deputy Foreign Minister Faisal al-Mekdad said in an exclusive interview with the website of Lebanon-based Arabic-language al-Manar television network on Tuesday.
Mekdad then condemned the "unlawful" presence of foreign military forces on the Syrian soil, emphasizing that only Syrian government troops and allied fighters from popular defense groups are entitled to such a right.
"It won't be long when we, God willing, will achieve our goals besides those of the Syrian nation and the resistance front and will capture the final victory over all our enemies," the Syrian diplomat pointed out.
The remarks came on the same day that Syrian army units pounded the positions of Takfiri militant groups in the country's west-central province of Hama.
Syria's official news agency SANA reported that government troops struck the gatherings of the Jabhat Fateh al-Sham, formerly known as al-Nusra Front, terrorist group and its affiliates following intelligence reports that the latter were preparing to launch offensive against military posts in the area.
The report added that Syrian soldiers used light and medium weapons besides snipers positioned on the hilltops of the al-Janabira town to target the extremists. Scores of Takfiri terrorists were killed and injured in the process.
Syria has been gripped by foreign-backed militancy since March 2011. The Syrian government says the Israeli regime and its Western and regional allies are aiding Takfiri terrorist groups wreaking havoc in the country.