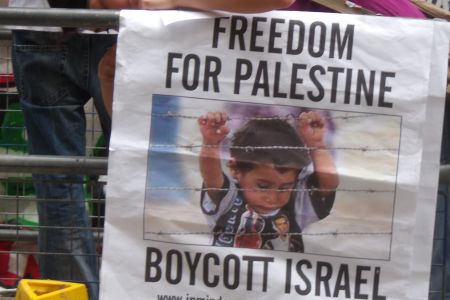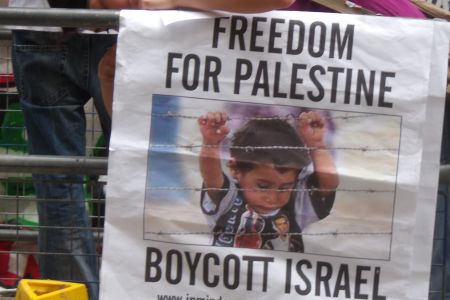 Hundreds of people in Argentine have protested against Israel to condemn Tel Aviv's crimes committed against Palestinian people.
The protesters gathered in front of Israel's embassy building in Argentinean capital city of Buenos Aires, a Press TV correspondent reported on Thursday.
The demonstrators called for an end to the brutal Israeli policies against the Palestinians.
One protest organizer, Oscar Cooperman, told Press TV that the marchers denounced Israel for the three-year-old blockade of the Gaza Strip and for the repression of the Palestinian people.
After the democratically-elected government of Hamas came to power in the Gaza Strip in 2006, Israel blockaded the coastal enclave in June 2007, depriving 1.5 million Gazans of food, fuel and other life necessities.
Argentina has the largest Jewish community across Latin American countries, but most of them do not support Israel.