Europe
Anti-racism demos held in France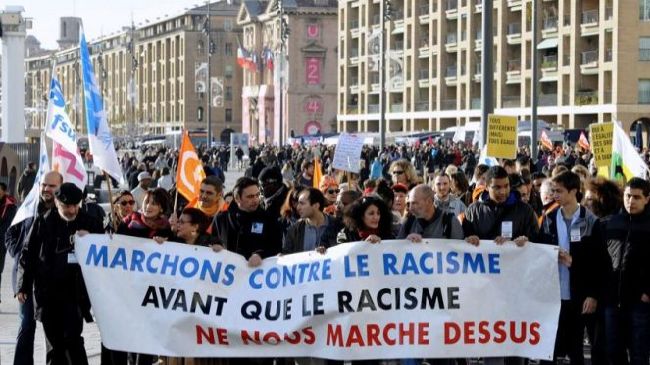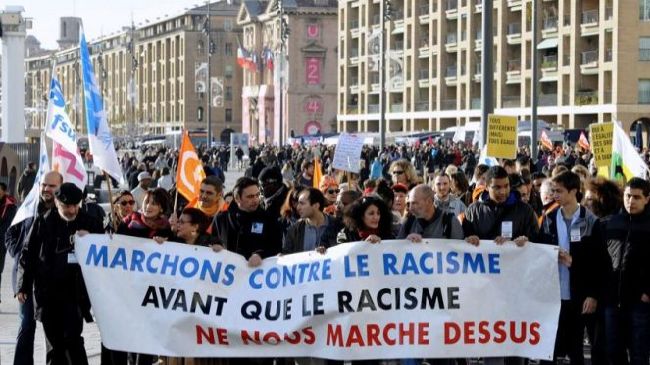 Thousands of French people have held demonstrations nationwide in protest against racism, following recent racial attacks against the country's black justice minister.
The protests were held in 80 cities across France on Saturday and were organized by several groups including the Unite against racism group.
In Paris, the organization estimated that some 25,000 demonstrators participated.
Protesters held banners with anti-racist slogans and wore badges reading, "We are all Taubiras against racism," referring to Justice Minister Christiane Taubira.
"It was time to take to the roads to display a powerful speech, solidarity, collective," said Cindy Leoni, the leader of the association SOS Racisme.
Taubira has been the target of racist slurs recently. On November 13, a far-right magazine published a cover, showing a picture of the minister with a caption that read, "Clever as a monkey, Taubira gets her bananas back."
The United Nations has condemned the racial attacks against Taubira, calling the abuse a strong manifestation of the rising racism in many parts of Europe.
On November 22, Taubira was given a petition signed by 100,000 people expressing support and sympathy as well as condemning the racist abuse against her.
Organizers of the petition criticized French cabinet members for not reacting quickly enough to the racial attacks.
Separately, French Interior Minister Manuel Valls has also been sued by a leading human rights watchdog in France for his racist comments against the Roma population in the country.
Valls has said that most of the estimated 20,000 Roma migrants living in France should be "taken back to the border" since they could not be integrated into the French society.