World News
Anti-Russia sanctions leading to global crisis of historic scale: Russian diplomat
Russia's Permanent Representative to the United Nations Vassily Nebenzia has said the West's unilateral anti-Russian sanctions are leading the world to a food crisis of a historic scale.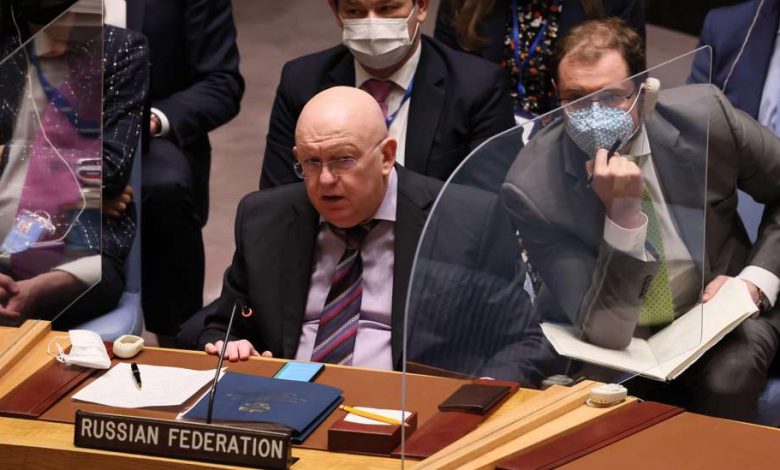 "The actual causes threatening the global food market with serious turbulence are not in Russia's actions but rather is the unrestrained sanction hysteria the West has unleashed against Russia," Russia's envoy to the UN said on Tuesday.
Nebenzia warned that the West was disregarding both the populations of the countries of the so-called global south, as well as their own citizens.
"The attempt to isolate Russia economically, financially and logistically from the years-long cooperation channels is already entailing an economic crisis of the historic scale," he said.
The Russian diplomat said it behooved the West to ease sanctions.
"[O]nly the refusal from unilateral illegal restrictive measures can ease tensions in the transport and logistics, and financial ties, to ensure uninterrupted supplies and to stabilize international agricultural and food markets," the Russian envoy to the UN pointed out.
Nebenzia also criticized the West's provision of arms to Ukraine, saying supplying Kiev with weapons was only prolonging the Ukraine-Russia conflict.
He accused the West of fueling the Ukraine-Russia war by sending arms to the country.
Russia launched the military offensive against Ukraine last month.
Since the Russian operations started, there has been rising concerns of food and energy shortages in Europe.
Growing concerns of an imminent food and energy crisis in Europe have prompted European leaders to seek alternative suppliers to provide energy as a replacement to Russian gas.
In the meantime, the UN chief warned of a "hurricane of hunger" amid the Ukraine crisis.