Middle East
Syria
Any resolution of Syria conflict must guarantee its territorial integrity: UN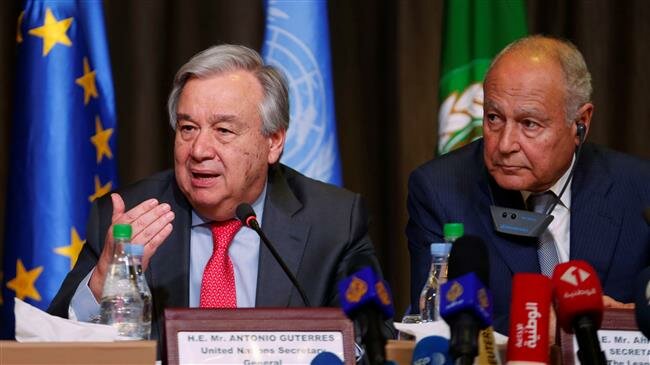 "Any resolution of the Syrian conflict must guarantee the unity, [and] the territorial integrity of Syria, including the occupied Golan," he said in an address to an Arab League summit in the Tunisian capital of Tunis on Sunday.
As "millions of Syrians remain displaced and in need, and tens of thousands are arbitrarily detained…we must keep working to forge a political path to a sustainable peace in which all Syrians are heard, grievances are addressed, and needs are met," he added.
Guterres' remarks came days after US President Donald Trump broke decades of international consensus and formally recognized Israeli "sovereignty" over the occupied Golan Heights, a border area the Tel Aviv regime seized from Syria in 1967.