Aqsa Foundation castigates FC Barcelona over the visit to Buraq Wall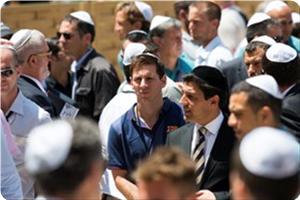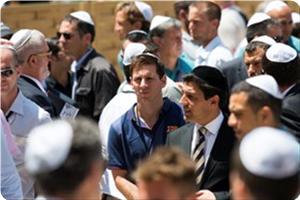 The Aqsa Foundation for Endowment and Heritage (AFEH) castigated team players at the Spanish FC Barcelona sports club for visiting the Buraq Wall.
AFEH said in a statement on Wednesday that a number of players were seen wearing the "Kippa" and offering Talmudic rituals at what the Israeli occupation falsely call the "Wailing Wall", which is in fact part and parcel of the Aqsa mosque in occupied Jerusalem.
Zaki Eghbariye, the director of the foundation, addressed a message to the chairman of the club expressing disappointment over that visit.
Eghbariye said that Barcelona had millions of fans across the Arab and Islamic world but the team's visit to the Buraq Wall and considering it a symbol of Jewish religion had infringed on Muslims' creed and feelings including many of those fans.
The Barcelona football players had visited the Buraq Wall, the western wall of the Aqsa mosque, on Sunday morning wearing their team's shirts and the "Kippa" amidst tight Israeli security measures.