Palestine
Aqsa Mosque Khatib: Declaring Israel "Jewish state" will never be accepted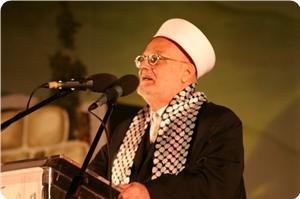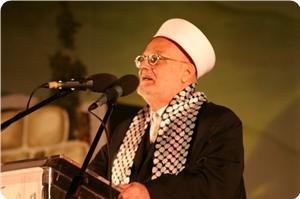 Sheikh Ikrema Sabri, a Khatib (preacher) of the Aqsa Mosque, has declared that the attempt to declare Israel a "Jewish state" is null and void and will never be accepted.
Sabri, addressing the Friday congregation in the Aqsa Mosque, said that the attempt contradicted the divine ruling that Palestine is Islamic.
Furthermore, recognizing Israel as a Jewish state would mean the expulsion of the Palestinians from their own land with no hope for the right of return for millions of refugees, he added.
Sabri said that the recognition would allow Israel to destroy and wipe out all Islamic relics and mosques and would mean that the Jews would ask for compensations from the Palestinians for the period they lived in that "Jewish state"!
The Aqsa Khatib said that Muslims should be aware of the seriousness of such calls, which he described as "racist and arrogant".