Palestine
Aqsa preacher slams Israeli ban on Palestinian female worshipers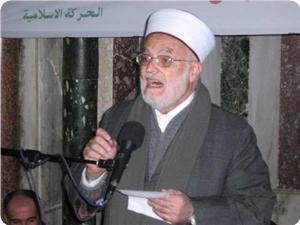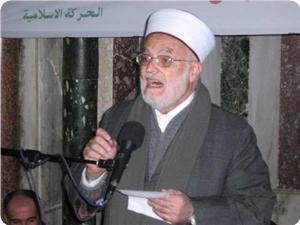 The Aqsa preacher and head of the Supreme Islamic Council, Sheikh Ekrema Sabri, denounced on Friday Israel's entry bans issued against Palestinian female worshipers and acclaimed Gaza's legendary triumph over the Israeli occupation.
Sheikh Sabri said during the Friday sermon that Israel's launch of a committee to investigate the Gaza war is an admission of defeat.
The long-term aim of the offensive, stepped up under American back-up, was to disarm Hamas and kill Muslims, he further charged.
Sheikh Sabri spoke out against America's appeal to the UN Security Council to declare Gaza a disarmed zone.
"If Americans were unbiased, as they kept pretending, why they haven't pushed for the disarmament of Palestine from the river to the sea?" he wondered.
"The murder of 2000 Palestinians and the wounding of thousands of other innocent children, women and elderly civilians, is a proof of Israel's moral turpitude, never an act of courage. The destruction of thousands of civilian homes, mosques, and schools is a blow on the face of Israel, never a victory," he maintained.
The Aqsa preacher called for opening the Palestinian-Egyptian Rafah crossing, the sole passageway for the embattled enclave.
He denounced Israel's violations of Muslim's religious freedom and the arbitrary entry bans issued against Palestinian women, denying them their right to perform their religious prayers at holy al-Aqsa Mosque allegedly for having protested Israeli desecration break-ins.
Al-Aqsa has always been and will forever remain Muslim's own property, Sheikh Sabri pledged, adding, the Israeli occupation police have crossed all red lines by allowing entry of settlers into the Aqsa Mosque while restricting entry of Muslims to perform their religious prayers in their holy Mosque.