Iran
Saudi Arabia
Arab Analyst: Iran's Anti-ISIL Missile Strikes Message to S. Arabia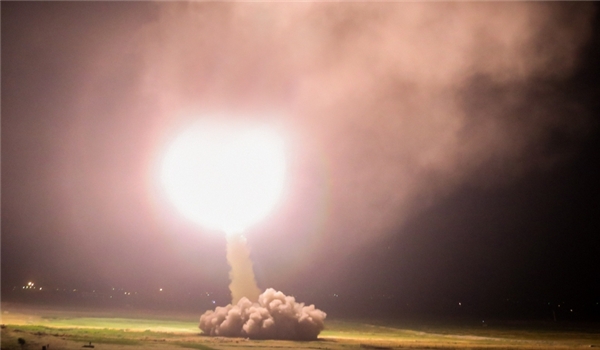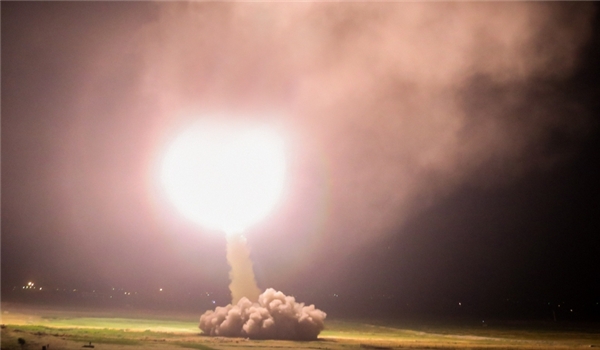 Abdel Bari Atwan, the editor-in-chief of Rai al-Youm newspaper, pointed to the Islamic Revolution Guards Corps (IRGC)'s Sunday evening missile attacks on ISIL bases in Deir Ezzur, and said it was a message to Riyadh.
"Iran's missile strikes on ISIL positions in Deir Ezzur in Syria at this juncture of time and for the first time in the past 30 years was a message to different sides, specially Saudi Arabia, which has been accused by the Iranian officials of involvement in the June 7 terrorist attack against the country's parliament," Atwan wrote on Tuesday.
He also reminded Iranian officials' referrence to Saudi Crown Prince Mohammed bin Salman's threats against the country for their accusations against Riyadh.
Three unknown male assailants fired several rounds at the guards protecting the parliament building in Tehran on June 7. The assailants opened their way into the parliament's administrative building while shooting at the guards.
A similar attack took place at the holy shrine of the late founder of the Islamic Republic, Imam Khomeini, parallel with the parliament attack.
18 people, including the parliament's guards, were killed and 52 others were wounded in the twin attacks claimed by the ISIL.
After the terrorist attacks, Iranian Foreign Minister Mohammad Javad Zarif in remarks alluding to Saudi Deputy Crown Prince and Defense Minister Mohammed bin Salman's earlier threats against Iran blamed Riyadh for the Wednesday terrorist attacks in Tehran.
"Terror-sponsoring despots threaten to bring the fight to our homeland. Proxies attack what their masters despise most: the seat of democracy," Zarif wrote on his twitter page one day after terrorists attacked the Iranian parliament and the holy shrine of late Imam Khomeini in Tehran.
His remarks alluded to the comments made by bin Salman a few weeks ago, warning that his country would take the battle to Iranian soil.
The 31-year-old prince who is second in line to the throne and serves as defense minister, said early May that Saudi Arabia would fight what he called Iran's efforts to extend its influence.
"We are a primary target for the Iranian regime," bin Salman added, accusing Iran of seeking to take over Islamic holy sites in Saudi Arabia.
"We won't wait for the battle to be in Saudi Arabia. Instead, we'll work so that the battle is for them in Iran," he added.