Syria
Arab Analyst: Zabadani Battle Key to Syria Crisis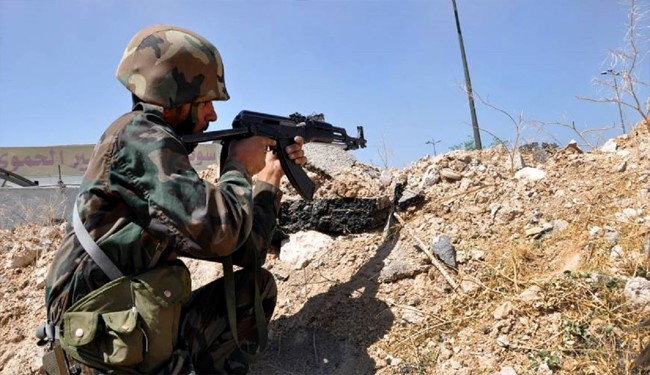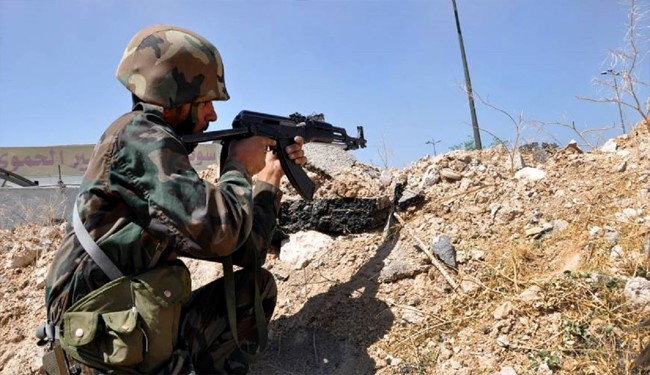 A prominent Arab political analyst underlined that the battle over the Strategic town of Zabadani is very important for all warring sides, FNA reports.
"Winning back Zabadani can play a crucial role in resolving the Syrian crisis," Nasser Qandil told FNA on Sunday.
He noted that the developments underway in Zabadani is paving the way for the Syrian army's control over all the Zabadani region.
"Zabadani is of highly strategic importance because it links the areas controlled by the militants in the city and countryside of Damascus," Qandil said.
On Saturday, the Syrian army and the Lebanese Hezbollah resistance forces kicked off fresh military operations to seize back Zabadani.
The army and the resistance forces started their operations to take control of al-Mazaya town in the Southern parts of Zabadani as the 48-hour ceasefire with the militants ended on Saturday.
Ahrar al-Sham terrorist group resumed artillery fire on the two towns of Fuaa and Kafraya to violate the ceasefire.
A 48-hour ceasefire had begun at 6a.m. Thursday in several towns in the Northwestern and Western parts of Syria along the border with Lebanon, including Zabadani.
The truce terms included ceasefire in the town of Zabadani in the countryside of Damascus and two Shiite villages of Fuaa and Kafraya in Idlib province.
The ceasefire was announced in Zabadani while the terrorists have been surrounded by the Syrian army and resistance forces one and a half kilometers from the city center.
The local ceasefires happen from time to time in parts of Syria to allow humanitarian aid to be delivered.
– See more at: http://en.alalam.ir/news/1734079#sthash.RcnQGLJY.dpuf
Arab Analyst: Zabadani Battle Key to Syria Crisis