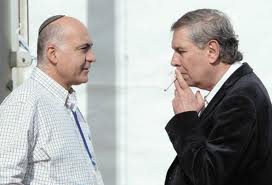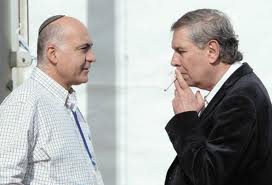 Informed sources has revealed the visit by Zionist regime security delegation to Persian Gulf countries.
Palestinian weekly Al Menar wrote that an intelligence delegation of Israel had visited Persian Gulf countries to consolidate military and security ties of Tel Aviv with related countries.
The report also said that the delegation had arrived at Doha as first Persian Gulf stay from its Turkey visit. The delegation reportedly visited Israel's intelligence centers in Turkey and had met with the commander of Israeli air squadron; long to have been in a Turkish military airport.
Informed sources also revealed that the delegation also had met with camps and bases handled by foreign forces in Turkey.
The delegation reportedly had commissioned the visit by Mossad's director Tamir Pardo, who visited these countries few days ago, to hear the concerns voiced by these countries and express Israel's sympathy.
The visit by Mossad's head happened before his visit to the US security officials. In the meeting, Pardo was conveying Israel's message and its concerns over escalation of the Syrian crisis and its implications for the security of the region.