Syria
Arab Daily: Amman to Resume Ties with Damascus Soon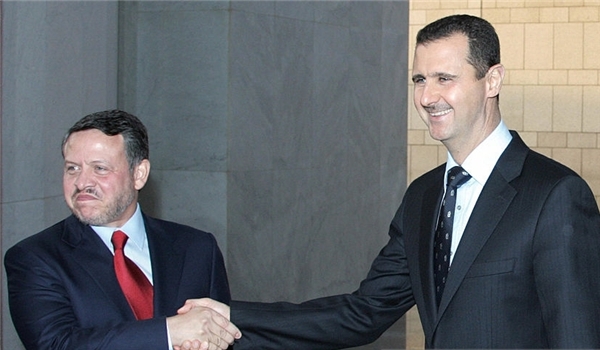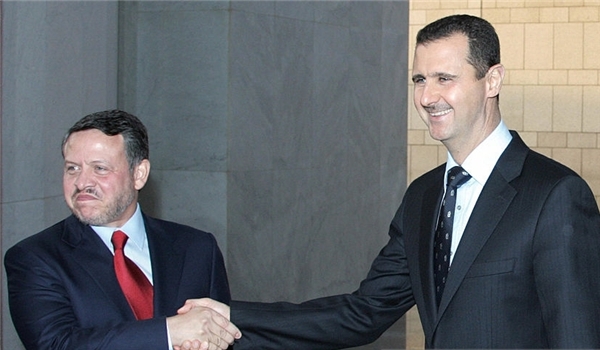 A leading Arab newspaper referred to the Syrian army's recent victories against the terrorists in the Southern parts of the country, and said relations between Damascus and Jordan will resume in the near future.
"The Syrian army's control over the border passages will create important and strategic equations and improvement of relations between Damascus and Amman will be possible in the near future," al-Ray al-Youm wrote on Monday.
It pointed to the Syrian soldiers' recent capture of al-Sukhnah and recruitment of tribal forces by the Jordanian government to fill the vacuum created in absence of the Syrian army in al-Nasib region, and wrote that Amman has now left open the way for the Syrian government troops' advance in al-Nasib to retake its positions from terrorists.
The newspaper wrote that Jordan has also understood that the US has handed the Syrian case to Russia after stopping support for the terrorists to decrease harms, "and hence, Amman is changing its policies on Syria.
Relevant reports said on Saturday that the Syrian army troops have fortified their positions along 30km of borderline with Jordan and managed to closed off the main supply routes of the terrorist groups from Jordan to the Southern part of the war-hit country.
Field sources said that the army men carried out a large-scale operation in Southern Sweida from al-Zalaf dam to the heights overlooking Tal (hill) al-Zab'a, Tal Zabi'ah, Tal Riyahi, Tal Asadah, Beir al-Sawt passageway and Abu Sharshouh region and managed to access the border with Jordan.
The army men took full control of all the border positions and checkpoints, the source said, adding that the army units imposed control over 30km of Sweida's border with Jordan and later fortified their positions along the border.
The source underlined the importance of the army's new advances and said that the army soldiers have cut off all the supply lines of terrorists from Beir al-Sawt passageway up to Abu Sharshouh that were considered as the main passageways for trafficking of arms and ammunition to Damascus and Sweida provinces and Badiyeh (desert).