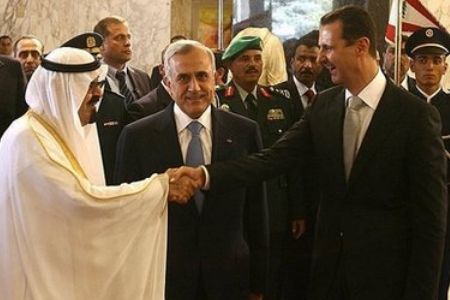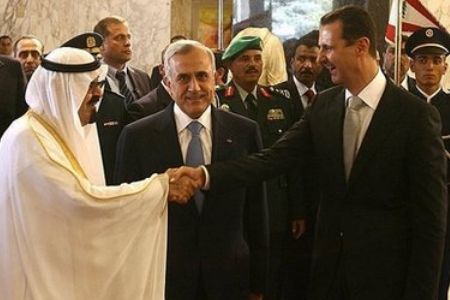 Leaders of Syria and Saudi Arabia have called on Lebanon to avert the crisis concerning charges by a tribunal, which accuses Hezbollah of involvement in the assassination of the former Lebanese Prime Minister Rafiq al-Hariri.
Hariri, who was the Arab state's premier from 1992 to 1998, and again from 2000 until his resignation on October 20, 2004, was assassinated along with 21 others in the Lebanese capital, Beirut, on February 14, 2005.
Syrian President Bashar al-Assad and Saudi King Abdullah met Lebanon's rival leaders on Friday to soothe tensions between Hezbollah and the Lebanese government. They also conveyed Arab concern to fend off a crisis over a tribunal that may indict Hezbollah members for their probable involvement.
The leaders discussed ways to reinforce national agreement and stability in Lebanon, and stressed the need to avoid violence, according to a statement given by the Lebanese president.
The two leaders also called on Lebanese parties to avoid resorting to violence as political tensions are growing in the country.
"The leaders stressed the importance of stability… the commitment (of the Lebanese) not to resort to violence and the need to place the country's interests above all sectarian interests," the statement said after a short summit between the two leaders and President Michel Sleiman.
Meanwhile, the Emir of Qatar Sheikh Hamad bin Khalifa al-Thani, who arrived in Lebanon on Friday, in his talks with Sleiman, called for preserving Lebanon's sovereignty and enhancing its stability.
"Lebanon should remain sovereign, free, and independent against all the adverse circumstances arising from the region's developments," Sheikh Hamad said.
"We understand the sensitive moment today … We hope that Lebanon will not drift to where its enemies want to see it," Hamad added.
Suleiman also praised the role Qatar has played in enhancing stability in Lebanon since 2008.