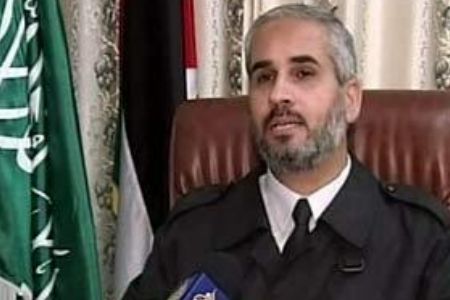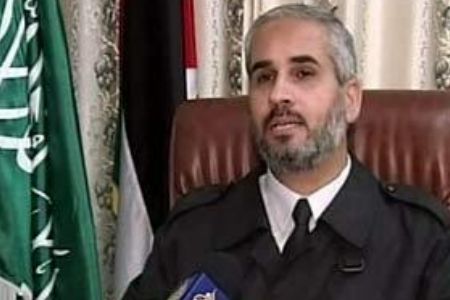 Hamas has lashed out at the Arab League for endorsing the resumption of direct talks with Israel, charging the body with providing a cover for Israeli violations.
"Our people in Gaza are paying a toll for the huge error and political sin committed by the Arab Peace Initiative's follow-up committee against the Palestinian people," Ma'an news agency quoted senior Hamas member Fawzi Barhoum as saying.
"The committee has given the Israeli occupation the pretext and coverage they needed to attack our people and continue with settlement activities and displacement," Barhoum added.
The Hamas spokesman further accused acting Palestinian Authority Chief Mahmoud Abbas, as well as the Arab League's follow-up committee, of "submission" to US and Israeli pressure, saying the decision to resume direct talks would "endanger Palestinian interests and inalienable rights."
Barhoum called on Arab states to revoke the committee's decision in authorizing Abbas to revive direct talks, frozen since Israel's deadly offensive on Gaza at the turn of 2009.
US President Barack Obama's pressure on Abbas to shift into direct talks "exposed the falsity of his policy and disappointed the Palestinian people," Barhoum said, stressing that relying on the US administration to support Palestinian rights is a "waste of time."
On Thursday, the follow-up committee of the Arab Peace Initiative met with Abbas in Cairo, where they agreed in principle to resuming direct negotiations but said Abbas would have the final say on their actual resumption.
Another Hamas leader, Salah al-Bardawil, blamed an escalation in Israeli attacks against Gaza on the Arab League's decision, dismissing Israeli claims that the attacks were provoked by projectiles fired from the Strip.