Syria
Arab League openly approves arming militants in Syria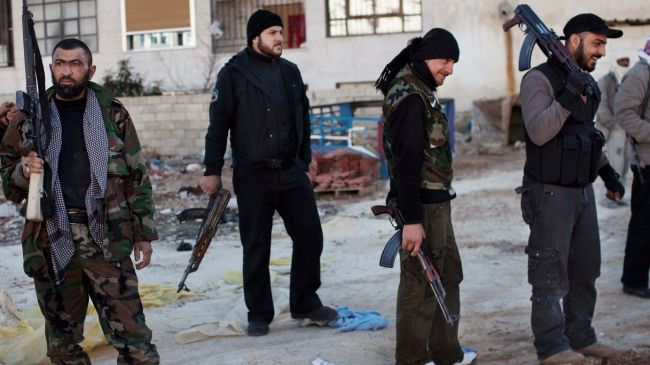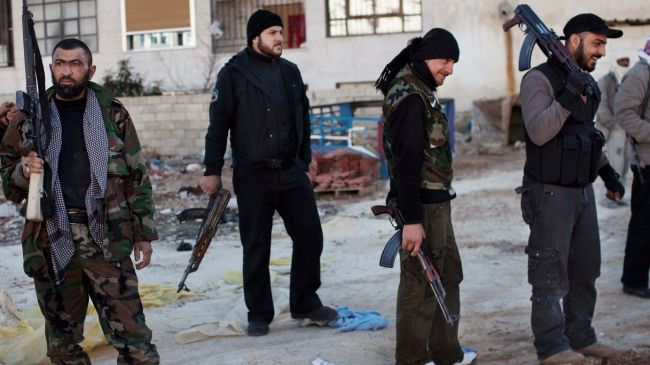 Arab League openly approves arming militants in Syria
The Arab League (AL) has officially given the green light for the offering of military support to the foreign-backed militants fighting against the government of Syrian President Bashar al-Assad.
In a statement released at the end of a meeting of the AL ministers in the Egyptian capital, Cairo, on Wednesday, the ministers said they had "stressed the right of each state according to its wishes to offer all types of self defense, including military, to support … the Free [Syrian] Army."
This is while the league had previously highlighted that the Syrian opposition and militants should be backed by humanitarian and diplomatic means.
Also on Wednesday, the so-called Free Syrian Army's chief of staff Salim Idris issued a request for more arms and ammunition from the Western countries, claiming that the militants could topple the Syrian government "within a month" if they received more weaponry from Western powers.
He further called on the European Union (EU) to lift an arms embargo on Syria for the facilitation of the provision of weapons to the militants in Syria.
This is the second formal request for arms by Idris this month.
Syria has been experiencing unrest since March 2011. Many people, including large numbers of security forces, have been killed in the turmoil.
The Syrian government says that the chaos is being orchestrated from outside the country, and there are reports that a very large number of the militants are foreign nationals.
Several international human rights organizations have accused foreign-sponsored militants of committing war crimes.