Palestine
Arab League: Palestinians must vote in zionist Israel election!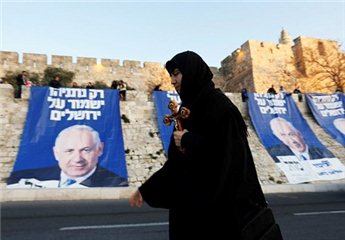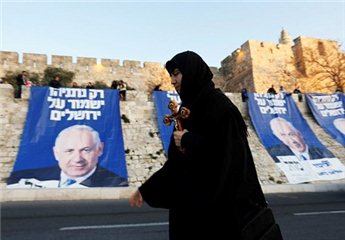 The pan-Arab body expressed concern at the prospect of a government with far-right elements, noting that Israeli political parties have campaigned for racist policies which amount to ethnic cleansing and portray Palestinians as a threat to Israel, a statement said.
Palestinians in Israel, who make up around 20 percent of the population, must become a powerful voice in Israel's government in order to prevent further discriminatory polices from being passed in the Knesset, the statement added.
Israeli prime minister Netanyahu will continue to support settlements and will not seek peace with the Palestinians or the wider region, the Arab body said, adding that the expected right-wing government will continue with discriminatory policies to maintain Israel as an ethnically Jewish state.
Two polls on Friday showed Israel's right-wing and religious bloc winning a slim parliamentary majority of 63 out of 120 seats, with Netanyahu's Likud-Beitenu group on course to be the largest party in the Knesset, albeit with eroding support.
Netanyahu's government would have to rely on smaller parties for its survival, such as the fiercely pro-settler Jewish Home party which has been surging in the polls and ultra-Orthodox Shas and United Torah Judaism.
Jewish Home's campaign message, as articulated by leader Naftali Bennet, is to annex Area C of the occupied Palestinian territories and prevent a Palestinian state at all costs.
Netanyahu has already said in campaign interviews that "the days of bulldozers uprooting Jews are behind us, not ahead of us," promising further support for illegal settlements.
Far-right Likud candidate Moshe Feiglin, a settler who is likely to win a Knesset seat, urged earlier this month for policies to encourage Palestinians in the West Bank to emigrate elsewhere.
Commenting on Israel's election, Muhammed Ishtayeh, a senior Fatah official, told The Associated Press that re-electing Netanyahu will lead to policies that create "an apartheid style state, similar to the one of former South Africa."