Iraq
Middle East
Saudi Arabia
Arab Media: UAE, Saudi Embassies Main Supporters of Protesters in Lebanon
Arab media outlets reported on Monday that the protestors in Lebanon are logistically and financially supported by the UAE and Saudi diplomatic missions in Beirut.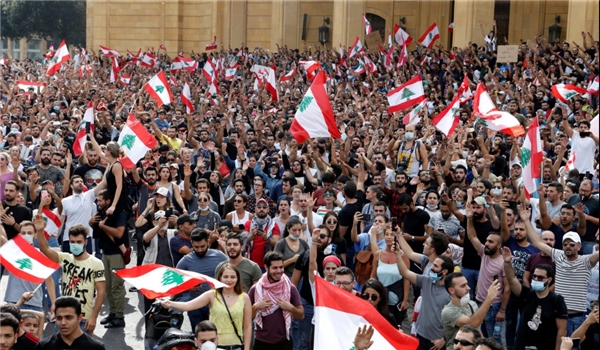 A special representative from the UAE in Beirut is present in the command room of the protests, affiliated to al-Qowat al-Lobnaniyeh (headed by Samir Geagea). Also other representatives from the UAE coordinate measures with people in the streets, the Arabic-language al-Ahd news channel reported.
Meantime, informed sources told al-Ahd that the UAE embassy pays for all the costs and expenses for logistics, including transportation, umbrellas, tents, Lebanese flags, mobile toilet cabins, food and water.
"Anyone who was present to obstruct the roads during the day received $100 (from the UAE embassy representatives) and if he/she remains in or outside tents overnight receives $150," the sources said.
Other reports also said that the MBC news channel has also been pressured by the Saudi embassy and coaxed financially by the UAE embassy to broadcast their desired reports of the protests in Lebanon.
Thousands of protesters have gathered in the streets of Lebanon since mid October, blaming the faltering economy on widespread corruption and abuse of privileges among politicians. The rallies were peaceful at first but suspiciously turned violent.
Lebanese Prime Minister Saad al-Hariri stated that the cabinet has approved a raft of economic reforms, including halving ministers' wages, and agreed on the 2020 budget in a bid to tackle fiscal crisis and put an end to the nationwide demonstrations.