Human Rights
Middle East
Saudi Arabia
Arab resident stabs three performers on stage in Riyadh: State TV
"Riyadh police have arrested an Arab resident in possession of a knife after he stabbed two men and a woman who were members of a theatrical group," Al-Ekhbariya television reported. The state TV said that the injured were in stable condition.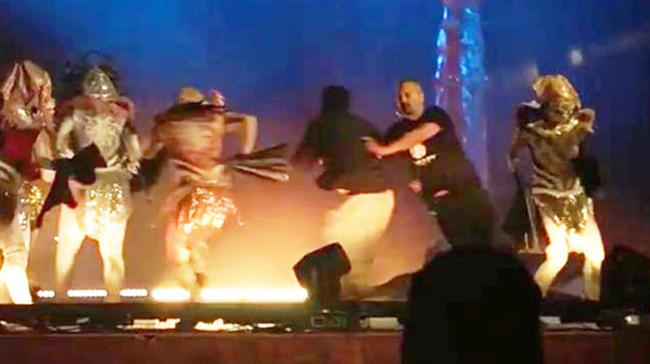 The police are currently investigating the stabbing that took place at King Abdullah Park in Al-Malaz, Arab News reported, putting the number of injured people at four.
According to Yaser Al-Jalajil, official spokesman for the Saudi Red Crescent in Riyadh, nine teams arrived at the location and transported all injured victims to Prince Mohammed bin Abdul Aziz Hospital. The incident took place at 8 pm (local time).
Earlier a video clip of the incident was circulated on social media showing the attacker in street clothes rushing the stage towards a group of costumed performers, and attacking the victims. A security guard was seen tackling the man and bringing him down.
Police sources have told Arab News they were investigating the incident and would issue a statement.
The play performed on Monday night was part of the two-month long entertainment festival "Riyadh Season", held at King Abdullah Park, one of several venues hosting the festival.
The victims were "foreign" performers with "unorthodox" plays, which have recently been going on stage with the green light of the Saudi government as part of Crown Prince Mohammed bin Salman's so-called plan to "modernize" the ultra-conservative Arab kingdom.
The so-called reforms, however, are widely believed to be fake, particularly after the arrest of several prominent female activists, which followed a much-hyped decision by Bin Salman to lift a ban on women's driving. Among those detained were some of the proponents of the ban's removal.