Palestine
Arabs' failure to take action encouraged US move on al-Quds: Palestinian FM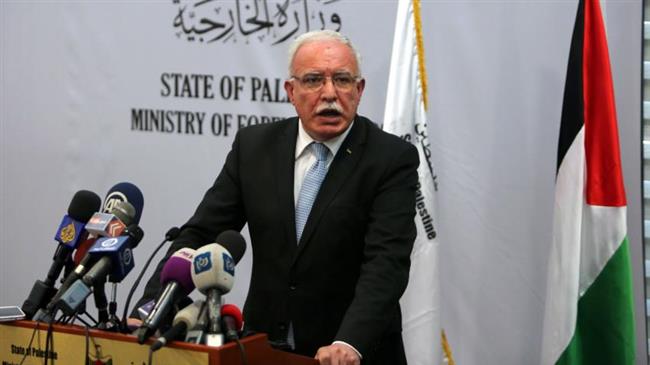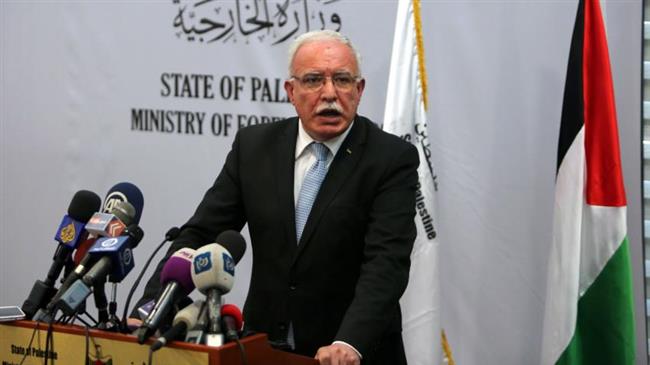 Palestinian Foreign Minister Riyad al-Maliki has criticized the Arab states' indifference towards the Palestinian conflict over the past decades, arguing that their failure to carry out concrete actions encouraged the United States to continue its "unfortunate approach" and declare Jerusalem al-Quds as the capital of Israel.
"Our failure has also given a small country like Guatemala the green light to decide to relocate its embassy to al-Quds," Maliki told Palestine's official WAFA news agency on Thursday.
He added that Guatemalan Foreign Minister Sandra Jovel would not reverse her decision to move her country's diplomatic mission from Tel Aviv to Jerusalem al-Quds, "simply because she is fully aware that Arab countries do not have any means to pressure Guatemala to overturn its measure."
"Guatemala's impertinence stems only from the fact that Arabs have failed to execute any of the decisions that they have taken for so many years. If we are unable to carry out such decisions, how could we prevent Guatemala or any other country from taking such a step on al-Quds," Maliki pointed out.
Guatemala's President Jimmy Morales has announced that the Central American country's embassy will be moved to Jerusalem on May 16, two days after the United States is scheduled to do the same.
Speaking on Monday at the annual American Israel Public Affairs Committee (AIPAC) conference in Washington, DC, Morales said that the embassy move "strongly evidences Guatemala's continued support and solidarity with Israel."
The occupied Palestinian territories have witnessed a new wave of tension ever since Trump announced his decision on December 6 last year to recognize Jerusalem al-Quds as Israel's capital and relocate the US embassy in Israel from Tel Aviv to the occupied city.
The dramatic shift in Washington's policy vis-à-vis the city triggered demonstrations in the occupied territories, Iran, Turkey, Egypt, Jordan, Tunisia, Algeria, Iraq, Morocco and other Muslim countries.
On December 21, the UN General Assembly overwhelmingly voted in favor of a resolution that calls on the US to withdraw its controversial recognition of Jerusalem al-Quds as Israeli "capital."
In an attempt to avert the resolution, Trump threatened reprisals against the countries that backed the measure, which had earlier faced a US veto at the UN Security Council.
Israel, however, rejected the world body's resolution while thanking Trump for his decision to move the US embassy to Jerusalem al-Quds.