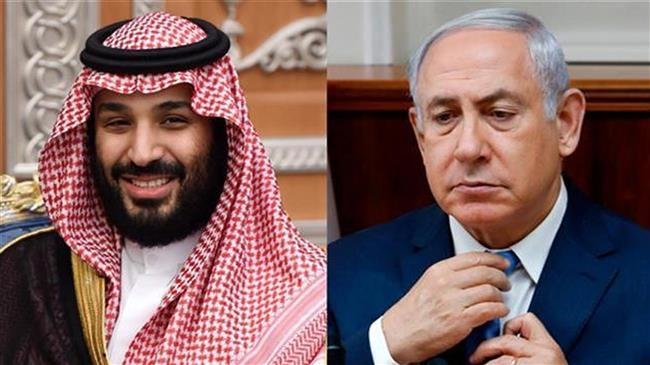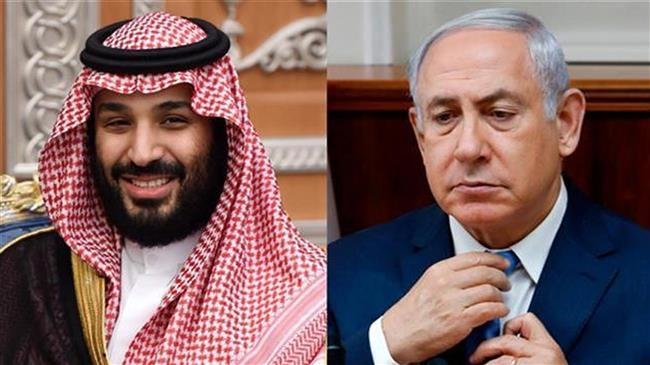 Israeli Prime Minister Benjamin Netanyahu says Arab countries view the regime as an "indispensable ally" against Iran amid reports of warming relations between Tel Aviv and Persian Gulf Arab monarchies.
That evaluation has caused "a revolution in relations with the Arab world," Netanyahu said in an interview with Brazilian Globo TV on Monday.
According to the Times of Israel, the Israeli regime has been conducting extensive diplomatic negotiations with Saudi Arabia and other Arab governments over the past months in a bid to convince them that they should allow formal diplomatic relations more than half a century after the Six-Day War, which saw Israel occupy the West Bank and the Golan Heights.
Expect for Jordan and Egypt, no Arab country has diplomatic relations with Israel, but both sides are widely believed to have secret liaisons, and are working behind the scenes to establish formal contact.
In April last year, Saudi Crown Prince Mohammed bin Salman said in an interview with the TIME magazine that the two regimes had "a common enemy" and that they could immediately normalize their relations once the Palestine issue was resolved.
Netanyahu has repeatedly boasted of his efforts to get closer to Arab governments that have for years condemned Israel's occupation of Palestine. Many believe he wants to use the issue to divert attention from an ongoing investigation into his financial wrongdoings.
Elsewhere in his Monday comments, Netanyahu claimed that Tel Aviv had been active in battling Daesh Takfiri terrorists, trying to draw a parallel between Iran and the Takfiri outfit.
The claims come against the backdrop of reports showing that Israel has helped anti-government terrorists in Syria since the very beginning of the war in 2011.
Takfiri terrorists are generally believed to have been a main recipient of the Israeli assistance as many members of the group have been transferred for treatment from battle grounds in Syria's part of the Golan Heights to Israel.
Israel frequently attacks military targets inside Syria in an attempt to prop up terrorist groups that have been suffering defeats on the battlefield.
In addition to medical treatment, the regime has been providing weapons to anti-Damascus militants.
Israel has also been targeting Iranian military advisers, who have been assisting the Syrian army in their fight against Daesh and other terrorist groups.
In April 2018, an Israeli airstrike against the T-4 airbase in Syria's Homs Province killed more than a dozen people, including seven Iranian military advisers.