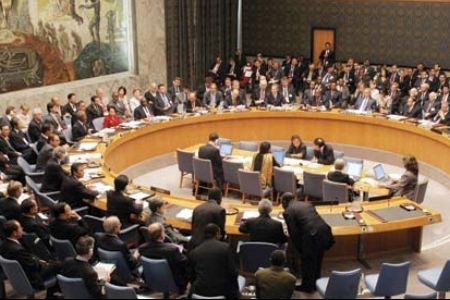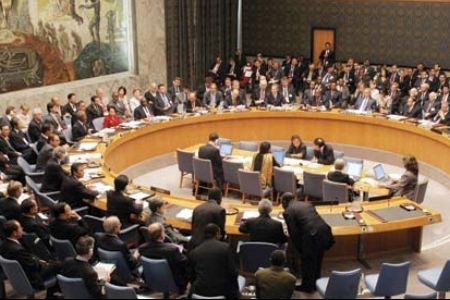 Arab nations have submitted a draft resolution to the UN Security Council (UNSC), condemning Israel's illegal settlement activities in the occupied Palestinian territories.
UNSC diplomats said on Wednesday that the resolution is meant to pressure Israel and the US to freeze all settlement construction in the occupied Palestinian lands.
The diplomats said that the resolution has nearly 120 co-sponsors, including Arab and Non-Aligned Movement (NAM) member states. If put to an immediate vote, the resolution would probably receive 14 votes in favor and one (of US) against, Ha'aretz reported.
Diplomats also said that the earliest date the resolution would be put to a vote is after the annual security conference in Munich, Germany, where Quartet members plan to meet on Feb. 5 and hope to issue a statement on Israeli settlements.
However, analysts are of the opinion that it is unlikely for the 15-nation panel to take any action on the draft resolution in the near future as all resolutions condemning Israel are vetoed by its closest ally and traditional guardian, the United States.
Meanwhile, Israel's representative at the United Nations, Meron Reuven, said he would not attend the meeting in question complying with a foreign ministry strike over salary cuts.
The International Court of Justice and the international community consider the Israeli settlements as illegal.
The Quartet of Middle East peace negotiators — the United States, Russia, the European Union and the United Nations — have said that "Israeli settlements established in the Palestinian Territory occupied since 1967, including East al-Quds (Jerusalem) and the West Bank, are illegal and constitute a major obstacle to the achievement of a just, lasting and comprehensive peace."