Europe
Araqchi lambasts Israeli loyal servant UK premier's anti-Iran positions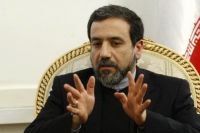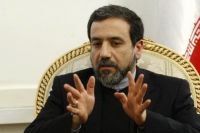 Iranian Foreign Minister's Deputy in Legal and International Affairs has denounced the anti-Iranian remarks of British Prime Minister, David Cameron, at the UN General Assembly meeting.
Seyyed Abbas Araghchi said, "The British Prime Minister comments on Iran's internal affairs while London is accused of supporting the Zionist regime's inhumane measures in Gaza."
He referred to the Wednesday meeting in New York between Cameron and Iranian President, Hasan Rouhani, saying the meeting was held in a good atmosphere and the two sides discussed major international issues.
However, he emphasized that Iran and Britain have differences over Iran's nuclear program and ways of fighting extremism.
The Iranian Foreign Ministry official criticized the British Prime Minister's behavior after the meeting and said the Iranian Foreign Ministry spokeswoman had immediately reacted to that.