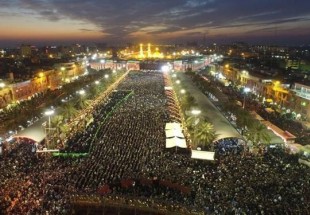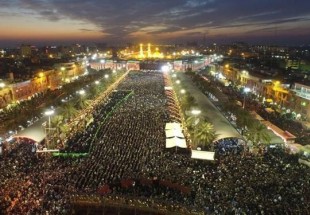 Reza Moammami Moghaddam, manager of cultural centers at Organization of Islamic Development hailed Arba'een ceremony as declaration to defend the oppressed people, reported Taqrib News Agency (TNA).
On the eve of the major Shia ceremony gathering millions of people from across the globe in the holy city of Karbala, Reza Moammami stressed that the gathering should influence the whole world since a mission of the great move is to awaken and guide the people.
He warned of endeavors to provoke disagreements between Iran and Iraq as a plan on top of the agenda for enemies urging all to stand vigilant against the issue.
"Arba'een is an Islamic message to change the world and materializing the potential spirit of resistance should be an achievement of the ceremony" he said.
Millions of Muslims are heading to the Iraqi holy city of Karbala as a pilgrimage to mark the anniversary of 40th day after martyrdom of Imam Hussein (AS), third Shia Imam and grandson of Prophet Mohammad (PBUH) who rose against the tyrant ruler of his time and was martyred in the Battle of Karbala in 680 AD.