Latin America
Argentina mulling charges against Saudi crown prince over Yemen war, Khashoggi murder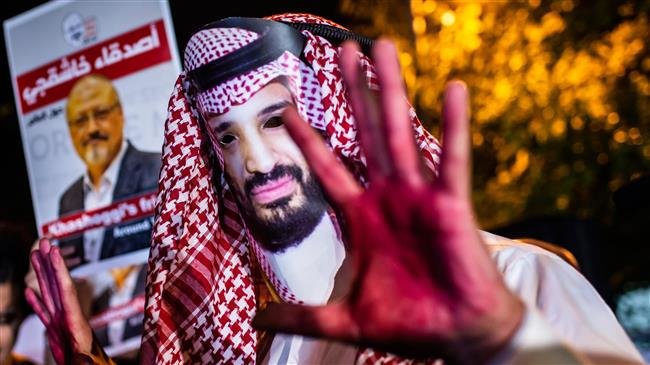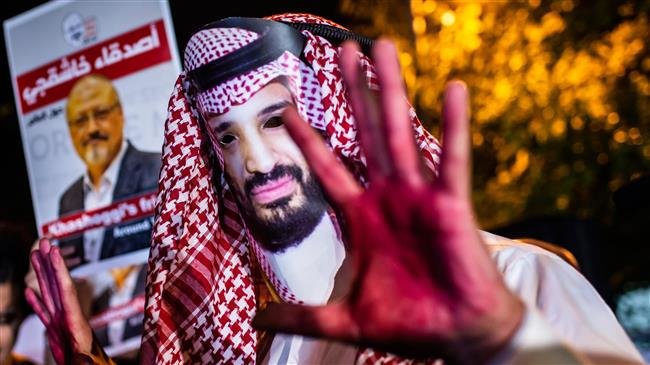 Human Rights Watch (HRW) has formally requested Argentine judicial authorities to use a domestic constitutional clause to arrest and prosecute Saudi Crown Prince Mohammed bin Salman, known as MbS, for war crimes in Yemen and the murder of dissident journalist Jamal Khashoggi when he enters Argentina later this week to attend a G20 summit.
The New York-based rights group filed a submission with an Argentine federal prosecutor on Monday, presenting its public findings on violations of international law during a Riyadh-led military campaign against Yemen and bin Salman's possible complicity in serious allegations of torture and other ill-treatment of Saudi citizens, including Khashoggi.
Argentina's constitution recognizes the principal of universal jurisdiction for war crimes and torture. As a result, its judicial authorities are able to probe and prosecute such crimes regardless of where they were committed, who carried them out or who the victims were.
"Argentine prosecutorial authorities should scrutinize Mohammed bin Salman's role in possible war crimes committed by the Saudi-led coalition since 2015 in Yemen," HRW Executive Director Kenneth Roth.
"The crown prince's attendance at the G20 Summit in Buenos Aires could make the Argentine courts an avenue of redress for victims of abuses unable to seek justice in Yemen or Saudi Arabia," Roth said.
The writ presented by HRW was received at the court of federal judge Ariel Lijo, who forwarded it to federal prosecutor Ramiro González, who must now decide if the principle of universal jurisdiction applies in the case of bin Salman.
An audio recording of the killing of dissident Saudi journalist Jamal Khashoggi reportedly links Crown Prince Mohammed bin Salman to the murder.
"A decision by Argentine officials to move toward investigation would be a strong signal that even powerful officials like Mohammed bin Salman are not beyond the reach of the law," Roth said. "And Mohammed bin Salman should know that he may face a criminal probe if he ventures to Argentina."
Bin Salman is expected to attend a meeting of leaders of the world's major industrialized and emerging economies, known as G20, in Buenos Aires on November 30.
Argentine officials believe that it is extremely unlikely that the inquiry might produce an arrest warrant for bin Salman, Saudi Arabia's de facto ruler, before the gathering.
Saudi Arabia and a number of its regional allies launched a devastating military campaign against Yemen in March 2015, with the aim of bringing a former Riyadh-friendly government back to power.
Bin Salman, who is also Saudi Arabia's defense minister, is known as the architect of the Yemen war.
According to a new report by the Armed Conflict Location and Event Data Project (ACLED), a nonprofit conflict-research organization, the Saudi war has claimed the lives of around 56,000 Yemenis so far.
The Saudi-led war has also taken a heavy toll on the country's infrastructure, destroying hospitals, schools, and factories. The UN has already said that a record 22.2 million Yemenis are in dire need of food, including 8.4 million threatened by severe hunger. According to the world body, Yemen is suffering from the most severe famine in more than 100 years.
Save the Children says for every child killed by bombs and bullets, dozens are starving to death amid the brutal war and blockade led by Saudi Arabia.
A number of Western countries, the US and Britain in particular, are also accused of being complicit in the ongoing aggression as they supply the Riyadh regime with advanced weapons and military equipment as well as logistical and intelligence assistance.
The war in Yemen has been the focus of international attention since the assassination of Khashoggi at Riyadh's consulate in Istanbul, Turkey, in October, which is widely believed to have been ordered by MbS.
There have been numerous calls over the past weeks for the US and its allies to end its military support for the Saudis.
Aid groups urge end to US support for Saudis
In another development, five international aid groups on Monday called on the United States to suspend all military support for the Saudi-led coalition, saying this will save millions of lives.
The International Rescue Committee, Oxfam America, CARE US, Save the Children, and the Norwegian Refugee Council said in a joint statement that 14 million people are at risk of starving to death in Yemen if the parties to the conflict do not change course immediately.
"Starvation must not be used as a weapon of war against Yemeni civilians," the statement said. "All warring parties, and those fueling the conflict through arms transfers, are implicated in this totally man-made humanitarian crisis."