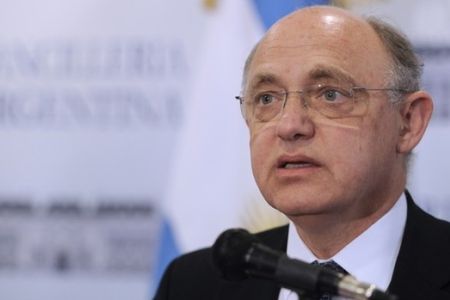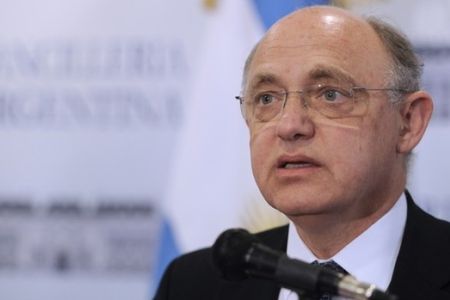 Argentina says it will use diplomatic channels to protest planned British military drills on the Malvinas Islands, also known as the 'Falklands.'
Argentina's Foreign Minister Hector Timerman has called the military exercises a provocation, criticizing London for not previously announcing them.
The exercises have triggered new tensions between London and Buenos Aires.
"We are very concerned by this acceleration or provocation by the United Kingdom, but we are not going to fall for any provocation and we will not stray from the law, diplomacy and peace," AFP quoted Timerman as saying on Tuesday.
The British Foreign Office, however, has called the drills 'routine exercises,' saying such drills have "been carried out every six months for the last 28 years."
Argentina's President Cristina Kirchner has also denounced the military exercises as a "militarization of the South Atlantic" and warned that the maneuvers could spark an arms race in the region.
On Monday, Buenos Aires lodged a formal complaint with the UN in reaction to Britain's "unacceptable provocation."
Argentina has also been seeking condemnation of the drills from the Union of South American Nations.
The twelve-member Union of South American Nations (UNASUR) issued a statement on October 12, "expressing its most formal and energetic protest" against the British operation, "demanding the British government abstain" from carrying them out.
Argentina and Britain fought a war over the south Atlantic archipelago in 1982, in which 649 Argentine troops and 255 British soldiers were killed.
The Malvinas islands lie some 450 kilometers (280 miles) east of the Argentine coast.