World News
Argentinean workers protest against budget cuts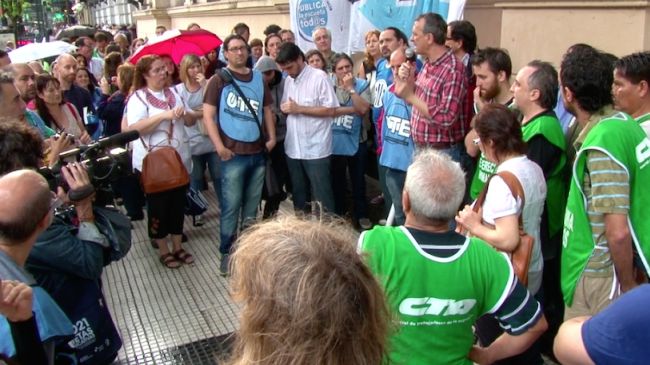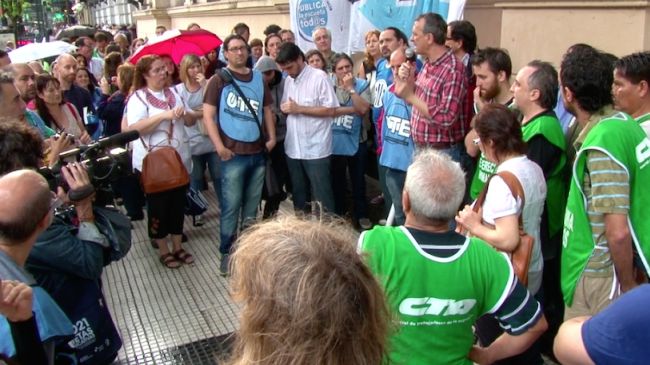 Public workers in Argentina have taken to the streets to express their anger at the country's 2015 budget, which includes a range of austerity measures, Press TV reports.
Workers at all state agencies and sectors in the capital city of Buenos Aires took part in the demonstration against the budget on Tuesday, saying it leaves the salaries and social benefits unchanged for a third consecutive year.
It seems that the government wants "the public employees to bear the burden of the [economic] crisis," said spokesman of State Workers Association Humberto Rodriguez.
Unions accused the administration of President Cristina Kirchner of taking neo-liberal measures very similar to those adopted by the extreme right-wing governments in the 90s.
"Buenos Aires is the only place that has not raised the salaries or benefits in more than two years. Mayor Mauricio Macri has a double-standard [policy]; when he speaks as a presidential candidate, he defends the right of workers but when he speaks as the head of local administration his policies are very different," said Alejandro Gianni with the Education Workers Union.
Argentina's education sector is expected to be hit by budget cuts, where employees already earn meager salaries.
"Everyone in this country knows the prices are skyrocketing so our situation is getting worse every month. We are here not to defend only our salaries but budget for education and the construction of new schools. Our children have the right to good education but they are not getting it," said Gabriela Pucci, a teacher.
In the last few months, the inflation rate has skyrocketed up to 42 percent, eroding people's purchasing power in the Latin American country.
The Argentinean government has been forced to tighten its budget due to the tough economic situation it is grappling with.
In the past six months, state workers have staged several walkouts and demonstrations against the government's austerity plans.