Europe
Argentines decry British colonialism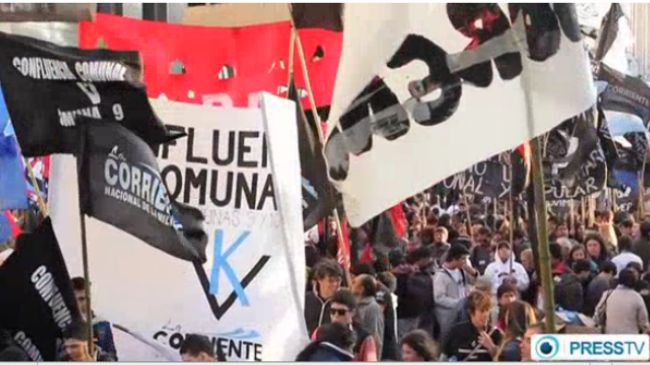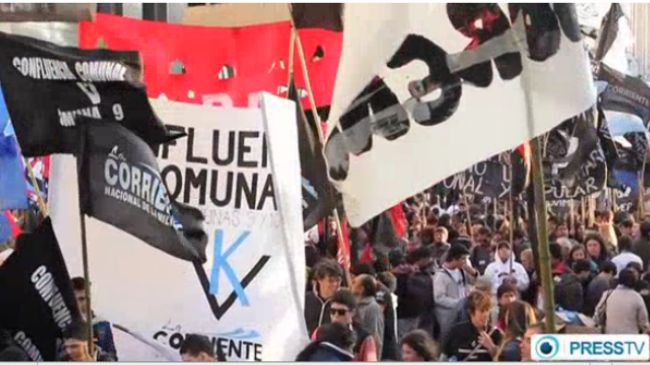 Argentineans have condemned the British colonial policies in the South Atlantic region in the May Revolution National Day, which marks the country's independence from Spain 203 years ago.
During the protest held in the capital Buenos Aires, participants praised their government's success in reviving the Malvinas Islands cause and taking the fight over the sovereignty of the South Atlantic islands to the British, Press TV reported.
"In these 10 years, Argentina managed to install the Malvinas cause strategically at a regional and global level. Argentineans are becoming aware of the significance Malvinas have for the future decades," said Juan Recce, head of Argentine People for Malvinas organization.
Buenos Aires has been locked in a dispute with London over the sovereignty of the territories known in Britain as the Falklands over the recent years after an interval following the 1982 war on the islands.
Britain illegally occupied the Malvinas in the 1830's and has since kept the archipelago under its control.
Argentina's sovereignty claim to the territory is backed by the Union of South American Nations (UNASUR).
Argentina wants Britain to come to the negotiating table over the sovereignty issue, but London says any such talks should be attended by the Falklands government representatives, which Argentina does not recognize.
The United Nations lists the Malvinas as one of the territories that should be decolonized and has in several resolutions since 1965 called on Britain to resolve the issue at the negotiating table.