Middle East
Syria
Armed Forces Destroy 7 Cars Equipped with Machineguns, Kill Terrorists in Aleppo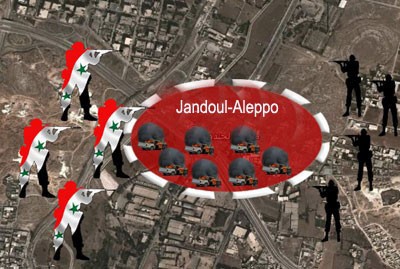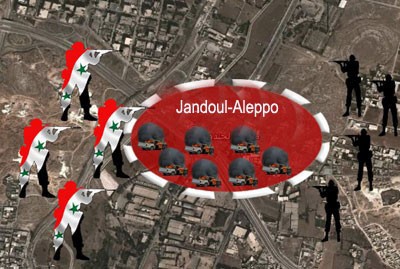 The armed forces set an ambush in al-Jandoul and al-Jesser roundabout in the city of Aleppo killing a number of terrorists and destroying 7 cars equipped with DShK machineguns and a bus for the terrorists.
A source in Aleppo province told SANA reporter that the army seized the terrorists' weapons including BKC machineguns, ammunition and 4 boxes of charges and bombs.
Meanwhile, a unit of the armed forces clashed with terrorists near the Cutural Center in Aleppo.
The clash resulted in killing and wounding a large number of terrorists.
Leader of one of the armed terrorist groups, terrorist Mohammad Yaser Karandal, was killed and his weapons were seized in Saif al-Dawla area in Aleppo.
Authorities Clash with Terrorist Group, Raid Hideout in Deir Ezzor
In Deir Ezzor, the authorities clashed with an armed terrorist group that attacked citizens and committed acts of sabotage in the neighborhood of Deir al-Atiq.
SANA reporter quoted a source in the province as saying that the clashes resulted in killing and injuring the group's members.
The authorities also raided a hideout for terrorists in al-Wadi street in the neighborhood of al-Joureh and clashed with a terrorist group killing the terrorist Youssef Darrouj.
The authorities arrested five other terrorists and seized their weapons which included machineguns, RPG shells and a number of communication devices.