Syria
Armed Forces Target Terrorists Gatherings, Kill Scores of Them in Aleppo Countryside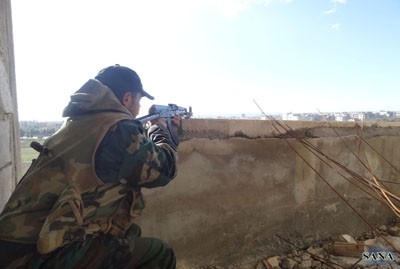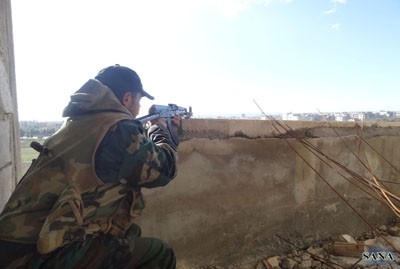 Armed Forces on Thursday targeted terrorists' gatherings in al-Mislmiyeh in Aleppo countryside, killing and injuring a number of terrorists.
A unit of the Armed Forces clashed with terrorists on Aleppo-al-Mislmiyeh road, killing a number of them while pursuing others.
Guard members of the Infantry School in al-Mislmiyeh confronted an armed terrorist group that attacked the school, killing a number of terrorists and injuring others.
Army Pursues Terrorists, Destroys Their Hideouts and Weapons in Damascus Countryside
Units of the Armed Forces continued pursuing armed terrorist groups and destroying their hideouts in Hejjeira and al-Dhiyabiyeh in Damascus Countryside.
An official source told SANA reporter that a unit of the Armed Forces destroyed large amounts of weapons and ammunition including RPG launchers inside a terrorists' hideout near Khaled Bin al-Walid Mosque in Hejjeira town.
It added that another army unit destroyed a mortar set up by terrorists in a farm in al-Dhiyabiyeh to target the locals, citizens and public and private properties in the town.