Iran
Armed Separatist Team Destroyed in Southern Iran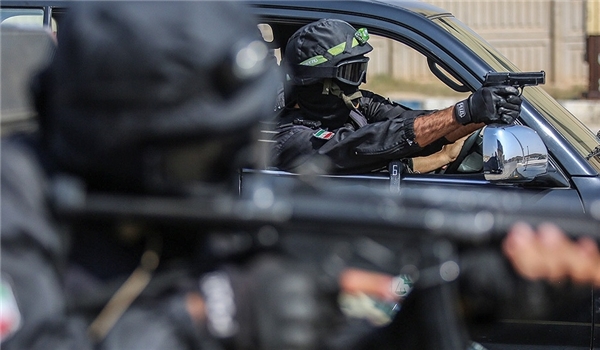 Police Chief of Iran's Southwestern province of Khuzestan Brigadier General Heydar Abbas-Zadeh said that an armed separatist team has been disbanded in Mahshahr city.
Abbas-Zadeh said that the team had staged an armed assault on the house of a local Basij commander and a member of the volunteer force on Wednesday night.
He noted that the mother of one of the Basij members was martyred during the shooting.
Abbas-Zadeh reiterated that in less than 48 hours, three main agents of the terrorist incident were identified and arrested.
He went on to say that the separatist team have records of illegal actions in the province.
In a relevant operation on July 16, Islamic Revolution Guards Corps (IRGC) forces identified and destroyed a terrorist cell affiliated to the Mojahedin-e Khalq Organization (MKO, also known as the MEK, PMOI and NCRI) terrorists in Shiraz, Fars province.
The terrorist cell was dismantled before carrying out any operation, the report said, adding that all members of the terrorist cell have been arrested.
In another relevant operation on the same day, the IRGC announced in a statement that a number of main elements of anti-revolutionary groups, who were provoking people to embark on protest rallies in Northeastern Khorasan Razavi province, have been identified and arrested.
According to the statement released by Imam Reza Corps of Khorasan Razavi, some of the detainees have records of measures like espionage against Iran's national security.
The statement went on to say, "With full mastery and action of the intelligence organization of Imam Reza Corps of Khorasan Razavi province, a number of the main hostile groups, who were persuading their advocates and people to hold protest rallies on streets via publication of call, were identified and arrested."
The report added that some of these elements have records of measures such as spying against national security, stirring chaos, and trying to disturb public order via cyberspace.