Palestine
Armed with Smart Phone, 8 Year Old Palestinian Girl Reports 'Israeli' Brutality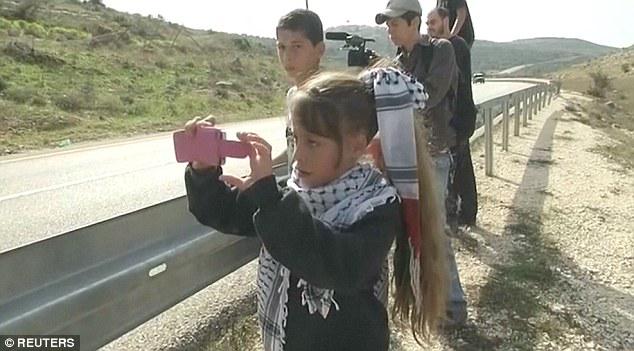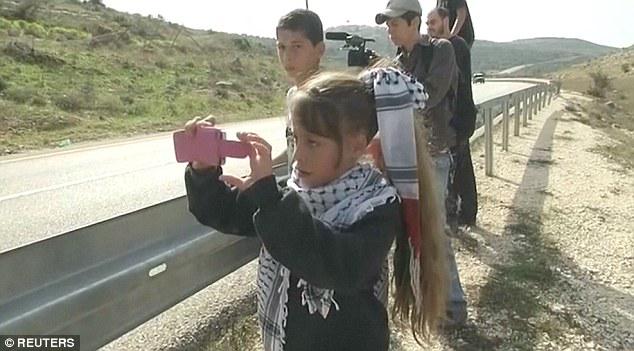 Armed with only a mobile phone, Jana Tamimi – possibly the world's youngest civilian journalist – has been filming "Israeli" occupation forces in her West Bank village. The Palestinian girl says she wants to deliver a message to the world with her videos.
Palestinian girl reporting against "Israeli" brutality
Tamimi's home village, Nabi Saleh, is a tiny Palestinian enclave with a population of 600, located some 70 miles north of al-Khalil. Residents of Nabi Saleh say that Zionist settlers have seized 60 percent of the village's territory, including a local spring, the Daily Mail reported.
Tamimi documents the weekly demonstrations against "Israeli" settlements held by local residents and international activists. The protests are often joined by local children who take "Israeli" soldiers to task for their part in the occupation.
The young girl says she wants to deliver her people's message to the world and hopes that her reports will help gain international support for the struggle of the Palestinian people.
'When we started to go out for marches there weren't a lot of photographers with us so I had an idea to document and deliver our message. The message of all Palestinians and Palestinian children to the world so they come to support us and to free Palestine and live under freedom and get our rights," Tamimi told Reuters.
The girl's mother, Nawal Tamimi, says that her daughter has grown up with "fear and pain," and has witnessed the demonstrations in her village since she was three years old, when the clashes started.
"We want to live in freedom so when we walk in the street no settler will run us over" the school girl said.
Tamimi is also an avid protester, joining the other Palestinians at weekly demonstrations as they march through the village holding Palestinian flags and chanting "Palestine will be free" in English.