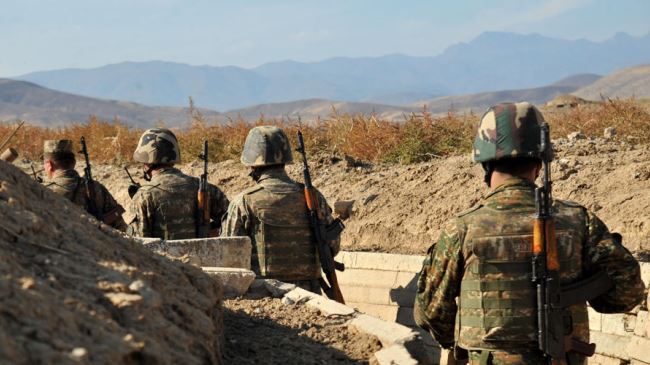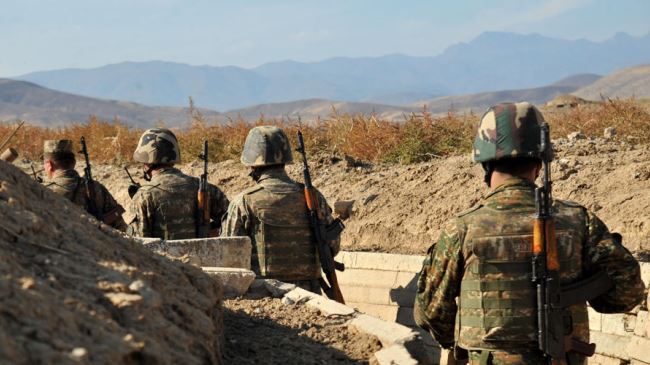 An Armenian soldier is killed in fresh clashes with Azerbaijani troops in the disputed Nagorno-Karabakh region.
"Private Mger Akopian, 24, was fatally wounded on September 18 while on duty," the regional Defense Ministry said in a statement issued on Thursday.
Last month, rising tensions between Azerbaijan and Armenia over Nagorno-Karabakh left over 20 troops dead.
Armenia and Azerbaijan have been locked in a conflict over the disputed territory with occasional clashes along the ceasefire line. Nagorno-Karabakh is largely populated by Armenians but located in Azerbaijan.
Ethnic Armenian forces took control of the enclave, which accounts for 16 percent of Azerbaijan, in the early 1990s during a six-year war that lasted from February 1988 to May 1994.
The conflict left an estimated 30,000 people dead and one million others displaced before the two sides agreed to a ceasefire in 1994. However, a peace accord has never been signed and the dispute still remains unsettled.
Azerbaijan has threatened to take back the region by force if talks between the two sides fail to yield results, while Armenia has pledged to retaliate against any military action.