Iran
Armenian envoy calls for broadening economic ties with Iran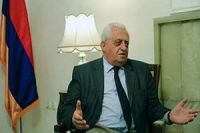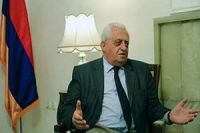 Armenian Ambassador to Iran Grigor Arakelian underlined abundant commonalities of the two nations, and said the ground is prepared for the further expansion of economic relations between Tehran and Yerevan.
According to IRNA on Friday, Arkelian said in a meeting attended by 12 representatives of foreign countries in Salafchagan Special Economic Zone in Qom province, the opportunities for presence of foreign investors, particularly Armenians, have risen as a result of the new Iranian governmentˈs policies.ˈ
He noted that Iran and Armenia also enjoy very close cooperation at the international organizations.
Arakelian pointed to Armenia-Iran cordial relations, and said, ˈThe two countries should make use of their potentialities to enhance ties in various sectors.ˈ
In recent years, Iran and its Northern neighbor Armenia have boosted cooperation, signed agreements on energy cooperation and agreed to cooperate in technology and research and enhance ties in commerce and economy.
In August, Iranˈs President Hassan Rouhani and his Armenian counterpart Serzh Sargsian, in a meeting in Tehran, hailed the friendly relations between the two neighboring states, and called for the expansion of mutual cooperation in all arenas.