Iran
Middle East
Army Commander: All moves in ME monitored, inspection of military centers prohibited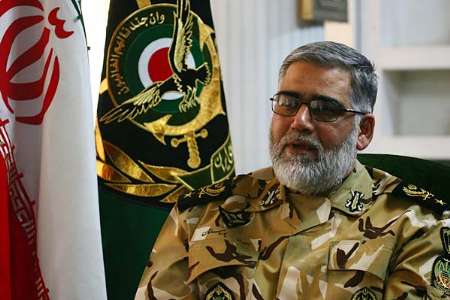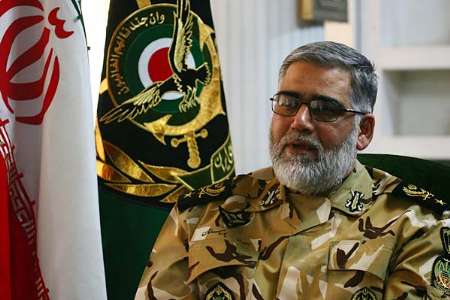 Commander of the IRI Army said here on Thursday that entire movements around Iran's borders and in the region are closely monitored, adding that inspections of Iran's military centers are prohibited.
Brigadier General Ahmad-Reza Purdastan made the comment during a visit to an industrial unit in a Karaj suburb, adding that the brave offspring of Iran in the IRI Army and in other armed forces of the country are quite alertly monitoring the entire movements of the ill-wishers of Iran and are quite competent in suppressing any malicious aggressive move.
'Today full unity among every branch of the Iranian armed forces exists and if the enemies will make the slightest mistake the response they will receive will be quite decisive,' said the Army Commander Purdastan.
He said that the experience of Iran's eight year defense during the Iraqi imposed war in which all world powers were on the invading army of the ousted former Iraqi dictator has taught them that direct war against Iran is not possible for them, which is why they are logistically and financially supporting such Takfiri terrorist groups as Daesh in the region to engage Iran's forces in combat against those beasts.
'Being placed of the Iranian nuclear negotiation team on the one side of the table and six world powers on the other side meant the might of the Islamic Republic, which has been achieved thanks to the pure shed blood of our martyrs,' he said.
On certain comments on future inspection of the Iranian military sites, Purdastan said that the offspring of the Islamic Republic will never permit such inspection to outsiders.