Iran
Army Commander: No Danger Threatening Iranian Borders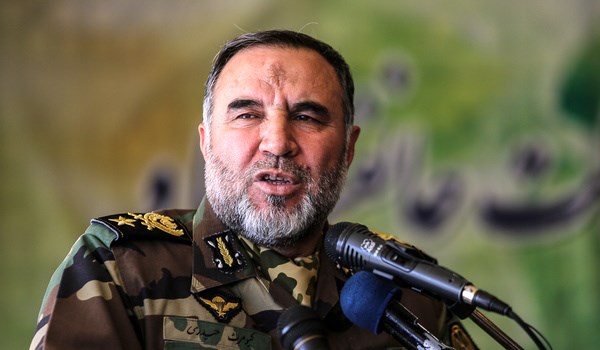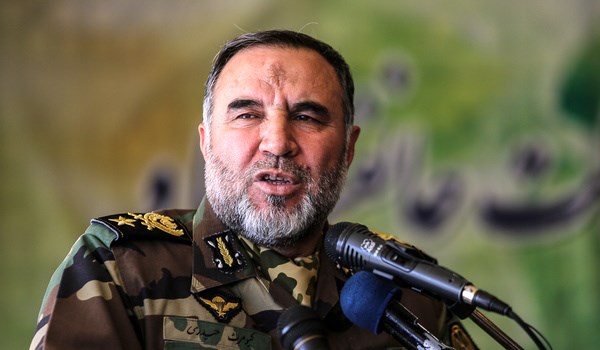 Commander of the Iranian Army Ground Force Brigadier General Kiomars Heidari assured the nation that there is no danger posed to the bordering areas, and termed threatening remarks by the US officials psychological warfare.
"The Americans have hatched many plots against the Iranian nation since the Islamic Revolution, which have all failed," General Heidari told reporters in the Northeastern city of Torbat Heidariyeh on Wednesday.
He described the US threats as psychological warfare, and said, "We are fully prepared to give a strong response to any aggression on the country in minimum time."
"Today, no danger threatens the Iranian borders, and the Army and other Armed Forces are fully prepared," General Heidari said.
In relevant remarks in March, Commander of the Iranian Border Guards Brigadier General Qassem Rezayee underlined his forces' high vigilance against enemies' moves at bordering areas, noting the country's good security conditions.
"Today, the Islamic Republic of Iran enjoys the best security conditions and it is considered as a strong and impenetrable fortress," General Rezayee said, addressing a ceremony in the Northwestern city of Ardabil.
He stressed that the Iranian border guards monitor enemies' moves along bordering areas, and said during the Nowrouz (Iranian New Year which starts on March 21) holidays his forces will double efforts to foil hostile plots against the country.